November 23, 2021 - by commARCH
Send this article to a friend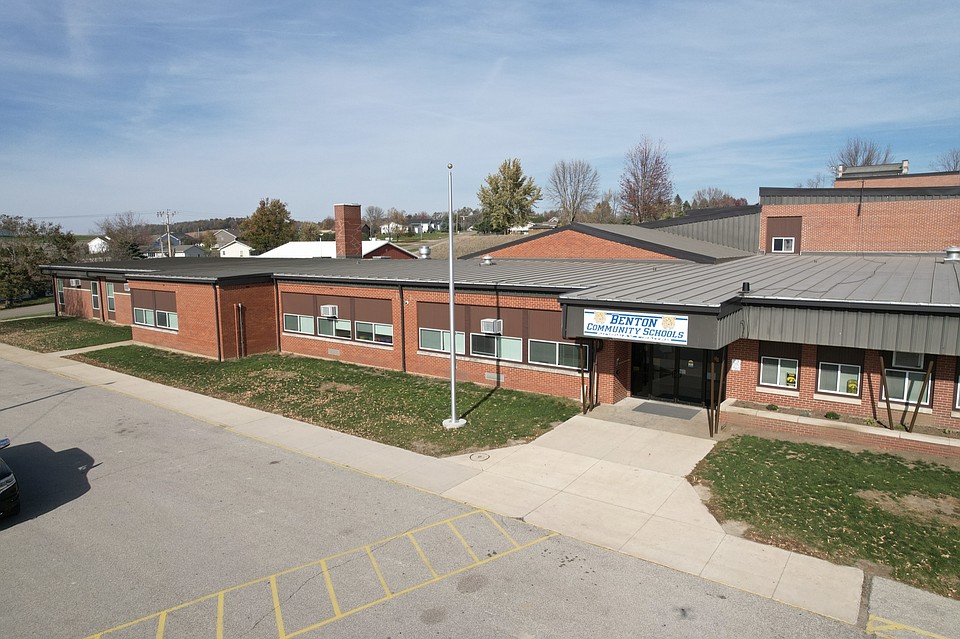 Where?

100 School Drive, Norway, Iowa.
Who?

Contractor: The Precision Divisions, Inc.
When was the project completed?

June 2021.
What was the challenge?
On Aug. 10, 2020, a devastating weather event known as a derecho ripped through parts of the Midwestern United States, leaving behind large-scale utility disruptions and severe property damage, including the roof of Norway Elementary School. According to the National Weather Service, a derecho is a widespread, long-lived windstorm that can cause tornado-like destruction.
What was done?

It was important to the Benton School District that they maintain the look of the existing metal roof on Norway Elementary School. They ultimately selected Versico's VersiWeld TPO Metal Retrofit System, using the Medium Bronze color from the VersiWeld TPO color palette. This system was a good match and could be installed right over the existing metal roof, eliminating the need for costly and disruptive removal and replacement.
The system also included Versico's VersiWeld TPO Rib Profile, which provides the look of a standing seam metal roof. VersiWeld TPO membranes are enhanced with Versico's high-performance OctaGuard XT™ Weathering Package, which offers extreme weatherability and excellent long-term performance.
The existing metal roof was infilled with Versico's EPS Flute Fill Insulation. Next, Versico's 1.5"-thick VersiCore Polyiso Insulation was installed, followed by ½"-thick SecurShield HD Polyiso Cover Board. The 60-mil Medium Bronze VersiWeld TPO membrane was fully adhered to the cover board using CAV-GRIP 3V Low-VOC Adhesive/Primer.
Once the membrane was installed and the penetrations were flashed, the crew installed the TPO Rib Profile system. Manufactured from the same weather-resistant compound as VersiWeld TPO membrane, the TPO Rib Profile system provides the aesthetic appeal of a standing seam metal roof at a lower cost than conventional metal roofing. The product is dimensionally stabilized and strengthened by a 1/8" fiberglass reinforcing cord that runs the length of each 10-foot-long section, and its non-penetrating application has no effect on the roof's watertight integrity.
When the project was complete and had been inspected by a Versico roof inspector, Norway Elementary School received a 20-year Total System Warranty covering winds up to 72 mph.
What products were used?

VersiWeld® 60-mil Medium Bronze TPO
CAV-GRIP® 3V Low-VOC Adhesive/Primer
½" SecurShield® HD Cover Board
1.5" VersiCore® Polyiso Insulation
Flute Fill EPS
Other Versico Projects

BayCare Clinic Lakeside Campus, Manitowoc, WI: Perched on Lake Michigan's western shore, the new BayCare Clinic Lakeside Campus in Manitowoc, Wisconsin, offers state-of-the-art medical technology and treatment options. Construction began in the fall of 2020 and Versico's 80-mil Slate Gray VersiFlex PVC was chosen, which provided increased weatherability and puncture resistance, along with a roofing membrane that fit the job's aesthetic requirements.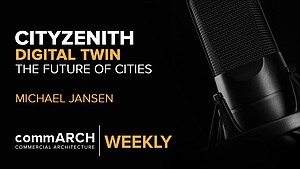 CityZenith's Michael Jansen on Digital Twin & the Future of the Urban Environment | commARCH Weekly 07/2020
In this episode, commARCH has a dialogue with Michael Jansen, Founder and CEO of CityZenith, to discuss the burgeoning landscape ...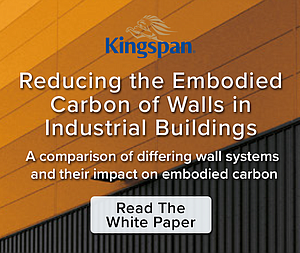 Reducing the Embodied Carbon of Walls in Industrial Buildings
Kingspan partnered with Kieran Timberlake to quantify how Kingspan can reduce embodied carbon in industrial buildings.