November 23, 2021 - by John Lisankie
Send this article to a friend
Perhaps the biggest name in Memphis hip hop was gunned down this past week while buying cookies for his mother. Young Dolph, the 36 year old self proclaimed King of Memphis, was at Makeda's Cookies in his native city when two suspects pulled up outside of the store and opened fire from the outside. Dolph, who survived a separate attempt on his life in Los Angeles in 2017, leaves behind his partner and two children. 
While listening to his music after hearing of his passing, "While U Here" came on, and boy, is it now very depressingly haunting.
Travis Scott continues to face more and more criticism and consequences for the ten deaths and hundreds of injuries stemming from his Astroworld Festival disaster earlier this month. Nearly two billion dollars in lawsuits have been filed against Scott and his codefendants. I really do not think that his image will ever fully recover.
Kanye West and Drake made a surprising announcement on social media when they showed themselves together with J Prince, who reportedly helped the two of them squash the beef between them that has been brewing for years at this point. The selling point of the beef squash seems to have been the two joining forces for a benefit concert in December to bring attention to the case of Larry Hoover, a gang leader from Chicago who is currently serving six life sentences behind bars, who they hope to somehow free. But hey, whatever it takes for them to be on good terms again.
Earl Sweatshirt dropped a surprise new track this past Friday, entitled "2010". It features a groovy beat that is very different from what fans are used to hearing Mr. Sweatshirt rhyme over. He absolutely impresses all throughout the track and is supposedly releasing a project in the relatively near future, so stay tuned.
Freddie Gibbs also released a new song on Friday, "Black Illuminati", which features a guest appearance from Jadakiss. For the most part, it is a very typical Freddie track, which isn't bad by any means, though I always love to hear artists continue to evolve. The music video, one of my favorites of November, is below for your enjoyment.
Isaiah Rashad released a deluxe edition of his most recent project, The House Is Burning [homies begged]. This version includes three bonus tracks, along with a remix to "RIP Young". With guest appearances from Project Pat, Juicy J, Young Nudy, Kal Banx, Deante' Hitchcock, and UMI, this is not one you want to miss.
Another project that came out on Friday was Winter Flower, from one of my favorite producers, Clams Casino. Though only sixteen minutes long, it cracks my top three new releases of the month. In my opinion, he makes some of the best music to relax to out of any musician in the world.
Other albums that were released on Friday were Snoop Dogg Presents Algorithm from, you guessed it, Snoop Dogg, and They Got Amnesia from French Montana. Honestly, it has been a while since I have enjoyed a new Snoop album, and I have never liked French Montana very much, but I also have not listened to either album, so you be the judge. 
Also, if you are looking for some hip hop holiday tunes, Bryson Tiller just released A Different Christmas, which puts a nostalgic and sweet spin on the holidays. This is a collection of some very quality tunes that I say is worth listening to.
For this week's favorite song from 2016, I chose "Frankie Sinatra" by The Avalanches, an Australian electronic music group. The release of this song was a return to new music for them, having not released anything for sixteen years prior. It was the perfect track for these circumstances, featuring two legends, Danny Brown and the late MF DOOM.
My song of the week is "Put It On" by another incredibly skilled artist who died far too young, Big L. It is his most popular track, and deservedly so. Though he was killed nearly 23 years ago in February 1999, the words of the young emcee live on to this day.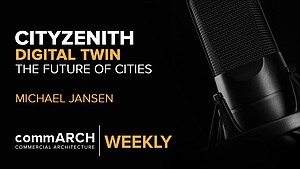 CityZenith's Michael Jansen on Digital Twin & the Future of the Urban Environment | commARCH Weekly 07/2020
In this episode, commARCH has a dialogue with Michael Jansen, Founder and CEO of CityZenith, to discuss the burgeoning landscape ...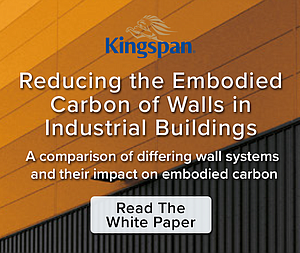 Reducing the Embodied Carbon of Walls in Industrial Buildings
Kingspan partnered with Kieran Timberlake to quantify how Kingspan can reduce embodied carbon in industrial buildings.