November 29, 2021 - by John Lisankie
Send this article to a friend
We start this week off with more sad news in the world of hip hop and its surrounding culture. Virgil Abloh, the acclaimed designer for brands like Louis Vuitton and Off-White, died on Sunday, November 28th. The news came as a shock to just about everyone, as he had apparently been privately battling an extremely rare and aggressive form of cancer called cardiac angiosarcoma since 2019.
There is so much to be said about Virgil's work in fashion, music, and countless other ventures. He was an especially close friend and collaborator of Mr. Kanye West. He had a large part in the design of the cover art of many of Ye's iconic projects including My Beautiful Dark Twisted Fantasy, Watch The Throne, Good Music Cruel Summer, and Yeezus. He also served as the Creative Director of DONDA, Kanye's creative content company. It is also worth mentioning that Virgil received his Master's Degree in Architecture from the Illinois Institute of Technology in 2006. Simply put, he was a man of many talents. Following his death, there were numerous tributes posted to social media by many huge names in hip hop and its culture. Virgil Abloh leaves behind his wife and two young children who I'm sure will be well looked after by his friends and family.
Virgil had so much influence on the culture of fashion and music over the last fifteen years or so that it really is difficult to overstate how much of an impact he had on so many people all across the globe. I would really encourage you all to read about Virgil's life and projects that he had put out and experimented with throughout the years so that you can fully appreciate and understand the talent that was lost on Sunday.
Moving onto some brighter news, the iconic animated band Gorillaz are said to have a film in production at Netflix that expands the narrative of their universe, which was created in 1998 by musician Damon Albarn and artist Jamie Hewlett. In total, there are six non-virtual members of the group and four virtual, bringing together an extremely unique concept that is hard to duplicate. Not much information has been released regarding the project, but just knowing that it will someday soon come to Netflix is enough satisfaction for me.
This week marked the first time that I have heard some good news surrounding Florida rapper Kodak Black in quite some time. His charitable foundation partnered with a variety of South Florida businesses to give away over 1,500 turkeys to families in need for Thanksgiving. My fingers are crossed for Kodak to continue this streak of being in the news for positive reasons over the next several months.
The nominations for the upcoming Grammy Awards were released this past week as well, but in the hip hop world, not many paid these nominations much, if any attention. Since 2014's show, when Macklemore's The Heist won Best Rap Album over Kendrick Lamar's good kids, m.A.A.d. city, Drake's Nothing Was the Same, Kanye's Yeezus, and Jay-Z's Magna Carta… Holy Grail, people have realized that this awards show will almost always select the most mainstream-friendly music to win. For the record, I absolutely adore The Heist, but it simply was not the best album of those five.
This year's nominees weren't much different, with the nominees for Best Rap Album being projects from Kanye West, Tyler, The Creator, Drake, J. Cole, and Nas. These were all safe choices. At this point, the Grammys aren't even trying to hide that the entire show is one big popularity contest. I hope Kanye or Tyler wins, but I won't be watching. Before I get off of this topic, it is worth noting that Jay-Z passed Quincy Jones for the most nominations at the Grammys with his nomination for Best Rap Song.
This week, my favorite song from 2016 was "Congratulations" by Mac Miller, featuring Bilal, off of his project The Divine Feminine. The opening track from the album, it really sets the tone and paints an emotional portrait of a relationship that Mac has realized is never going to work no matter how badly the both of them want it to.
My song of the week is "&burn" by Billie Eilish, featuring a verse from Vince Staples, the closing track from her 2017 debut EP Don't Smile at Me, released when she was only sixteen years old. Since first hearing it four years ago, this track has continued to grow on me as I continue to listen to it. I hope you all enjoy it as much as I do.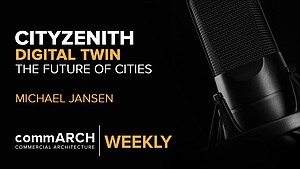 CityZenith's Michael Jansen on Digital Twin & the Future of the Urban Environment | commARCH Weekly 07/2020
In this episode, commARCH has a dialogue with Michael Jansen, Founder and CEO of CityZenith, to discuss the burgeoning landscape ...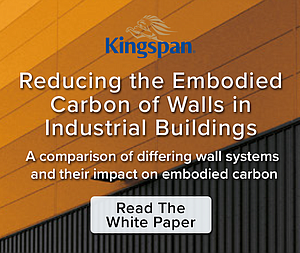 Reducing the Embodied Carbon of Walls in Industrial Buildings
Kingspan partnered with Kieran Timberlake to quantify how Kingspan can reduce embodied carbon in industrial buildings.