October 03, 2021 - by John Lisankie
Send this article to a friend
Another busy week in hip hop, let's jump right in.
The biggest news of the week was the announcement of this season's Super Bowl halftime performers, and boy is this one to be excited about for hip hop fans. The Weeknd being the headliner last season was a good step in the right direction to finally have a fully hip hop show, but we finally got it this year. Kendrick Lamar, Eminem, Dr. Dre, Mary J. Blige, and Snoop Dogg will be the performers, with the potential for guest spots as well. These performers make sense considering the game takes place in Los Angeles, and all of these artists except for Eminem and Blige hail from the city of angels. This is especially exciting because it most likely means we will be getting new albums from Kendrick and Eminem before then, as it would be a shock if they didn't capitalize on this enhanced spotlight. Counting down the days to February 13, 2022.
New albums that released this week included Expensive Pain from Philadelphia's own, Meek Mill, which features some very interesting cover art, and the collaborative project Trust Fund Babies from Lil Wayne and Rich The Kid. From what I have heard both albums are slightly above average, so I'm excited to give them a listen as soon as I can find the time, and you should too.
One track that was released this week that had me very excited was "Come On Baby" from producer duo Cookin' Soul which features the late Mac Miller. When I first heard it, the Mac verse sounded like it was made very early on in his career, which doesn't mean that it was bad, just dated. My suspicions were confirmed when I read that the bars were spit ten years ago in 2011, right as his career was really taking off. It's a great song, and any new releases from a posthumous artist almost always are great to hear.
New singles that were released this week included "Poke it Out" from Wale featuring J. Cole, and "Fafo" from rapper and comedian Zack Fox. The Wale/Cole track is quite good, and I haven't heard "Fafo" yet, but Zack Fox is always putting out bangers that will make you laugh.
There were a few announcements from artists regarding upcoming albums as well. Don Toliver says that his album Life of a Don is due out on October 8th, and legendary producer The Alchemist will be releasing his record This Thing of Ours 2 this coming Friday as well. Ghostface Killah, best known as the leading man for The Wu Tang Clan, posted on Reddit's hiphopheads forum this week, saying that his next project, Supreme Clientele 2, will be releasing this coming February and will be executive produced by legends Kanye West and Mike Dean.
Certified piece of garbage and disgraced R&B superstar R. Kelly was convicted this week of his charges of racketeering and sex trafficking. The predator who went after underage and vulnerable girls throughout the entirety of career finally had his behavior catch up with him following years of legal battles. The 54 year old is expected to be sentenced to anywhere from ten years to life in prison and is still facing charges in other states as well. In short, he'll be spending the rest of his miserable life behind bars.
This past Wednesday, Eminem celebrated the grand opening of his restaurant in downtown Detroit, Mom's Spaghetti, named after a lyric in his song "Lose Yourself", by attending and handing out food to fans through the drive-thru window. He began to dabble in the restaurant business by opening several pop up shops of the same name in the years since 2017. While attending Firefly Music Festival in 2018 where Eminem was one of the headliners, I was lucky enough to be able to grab a bite to eat at one of these pop ups, and boy was it good. If you ever find yourself in Detroit, make sure you stop by and get some Mom's Spaghetti.
For this week's throwback to 2016, I found myself listening to "worlds away" by Lil Peep quite a bit, my favorite song off of his mixtape Hellboy. Peep has several songs like this one that create a sense of longing and nostalgia. He's one of the only artists I've had the privilege of listening to that is able to pull this off. It truly is a shame that he passed away so young, he had so many great tracks to make and so much life left to live.
The song of the week for this week is "Money Trees" by Kendrick Lamar featuring Jay Rock. My all time favorite Kendrick song, it has so many different layers to it that all sound incredible, showcasing skills at the top of their game. Not many can pull off the mastery of one of these sounds, let alone multiple. What makes Kendrick even more amazing is that every one of his albums has been an absolute classic, which is a big reason why everyone is so pumped up to listen to his coming project, his first fresh one since DAMN. in 2017.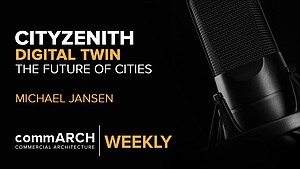 CityZenith's Michael Jansen on Digital Twin & the Future of the Urban Environment | commARCH Weekly 07/2020
In this episode, commARCH has a dialogue with Michael Jansen, Founder and CEO of CityZenith, to discuss the burgeoning landscape ...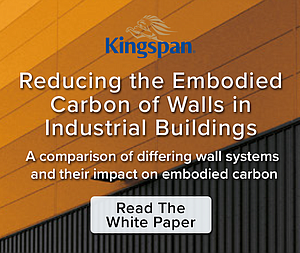 Reducing the Embodied Carbon of Walls in Industrial Buildings
Kingspan partnered with Kieran Timberlake to quantify how Kingspan can reduce embodied carbon in industrial buildings.