October 18, 2021 - by John Lisankie
Send this article to a friend
This was a week in hip hop with not too many happenings, but what did go on was big news.
For starters, Faces, perhaps the most impressive collection of songs that Mac Miller put out during his lifetime was finally released on streaming services after seven and a half years, where many more casual fans had the privilege of hearing it for the very first time. With its incredibly dark lyrics, sounds, and topics, it is very difficult to listen to knowing not only is Mac no longer alive, but the manner in which he died as well. Nonetheless, it still stands as an incredible body of work. A few of my favorite tracks are "Wedding", "Diablo", "San Francisco", and "Grand Finale", but the entire album is of a quality that matches those four as well.
A bonus track was also released called "Yeah", and boy was it a doozy. Whenever I hear a new track from Mac nowadays, I get chills knowing that it could very well be the last time. If this one is the last, it, like most of the others, would be a great send off.
His estate has essentially created the blueprint of how the work of artists who face untimely deaths should be handled. Not only have they not milked his name and likeness for all that it was worth, but they have made sure the world understands the work that went into making this music. Alongside a visualizer for each of the tracks off of Faces, a short film was released on his official YouTube channel that chronicles the making of the project.
The big release of the week was Young Thug's long awaited second studio album, Punk. Featuring guest appearances from Strick, J. Cole, T-Shyne, Gunna, Future, BSlime, Juice WRLD, Post Malone, ASAP Rocky, Lil Double 0, Drake, Travis Scott, Doja Cat, Nate Ruess, Jeff Bhasker, and Mac Miller, a good chunk of people, including myself were very exciting to hear this body of work. If I'm being honest, I've never really been the biggest fan of Thugger's solo work, but he almost always secures quality features. It was definitely an above average project, but only about half of the features lived up to the hype in my eyes. Still, Punk is nonetheless worth a listen.
The only other release that I paid much attention to was Zack Fox's shut the f*** up talking to me. Zack Fox is mainly a comedian, which is very much reflected in his music, which he doesn't not take seriously, a refreshing sign in a world where everyone is trying to be a big time personality/musician. What is impressive is that Zack genuinely has bars and a good flow, along with getting beats from several established producers, including Kenny Beats and The Alchemist. Give it a listen if you're not looking to take anything too seriously today.
This was unfortunately a pretty difficult week in terms of loss within the hip hop community. D. Hill, the producer most notably behind Future's part in his massive hit with Drake "Life Is Good", was found dead this past Thursday, with no cause of death yet being revealed. 
Also passing away on the same day was singer Emani 22, who most notably had some guest appearances on Trippie Redd's 2018 project, A Love Letter To You 3. Her tragic passing is currently attributed to a "tragic accident."
Fetty Wap, New Jersey native and king of 2015 announced that he will be releasing a new project this coming Friday, October 22nd. Fetty suffered one of the most notable fall-offs in hip hop in recent memory, but has still had several notable guest appearances since storming onto the scene. He possesses such a unique voice that I genuinely could see him mounting a comeback and owning 2022.
This week in flashback to 2016, I present "Panda" by Desiigner. I remember the end of my senior year of high school hearing this song from the Brooklyn rapper for the first time and being certain it was Future, though I have since learned that Desiigner has his own very unique stylem of pep and ad-libs. First being previewed on Kanye West's 2016 masterpiece The Life Of Pablo, Desiigner's eccentric personality drew audiences in, and while he has not had another mega hit since this one, he has snowballed a respectable career in the industry out of this track.
J. Cole's "She Knows", off of his 2013 album Born Sinner is this week's track of the week. Perhaps my favorite J. Cole track ever, it has such a distinct sound and memorable vibe. It's one of those songs that I really cannot comprehend someone not enjoying, it just has such a perfect sound.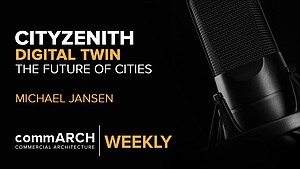 CityZenith's Michael Jansen on Digital Twin & the Future of the Urban Environment | commARCH Weekly 07/2020
In this episode, commARCH has a dialogue with Michael Jansen, Founder and CEO of CityZenith, to discuss the burgeoning landscape ...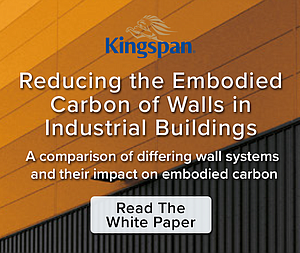 Reducing the Embodied Carbon of Walls in Industrial Buildings
Kingspan partnered with Kieran Timberlake to quantify how Kingspan can reduce embodied carbon in industrial buildings.