October 25, 2021 - by commARCH
Send this article to a friend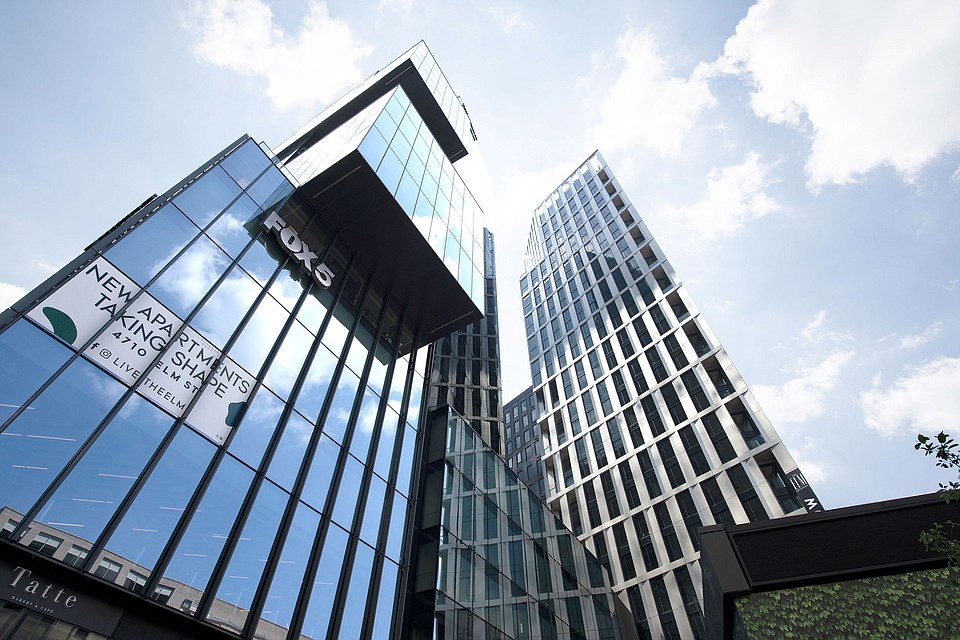 What?

The Elm is located in Bethesda, Maryland. It is considered the tallest building in Bethesda and an extremely complex project that took five years to complete.
Who was involved?

The creation of The Elm is a collaboration of Shalom and Baranes Associates (SBA), an award-winning architectural firm specializing on historic preservation of buildings and designing them for the future, and CEI Materials, a modern fabricator of architectural panel systems and complementary components based in Michigan.
What was the goal?

To build a 30-stories-high iconic structure called the Elm, a 1-million square foot mixed-use property.
What was the challenge?

Given its height, the design team was required to develop unique engineering criteria to meet inherent wind load and movement requirements.
What was the solution?

CEI Materials worked closely with SBA to create a panel cladding system to address these complex design needs. They also tackled the joint layout and panel stretch and designed integrated spline joints to help with the ease of installation at extreme heights with building movements. CEI Materials Project manager, Nick Sodt, made sure that they were always in constant coordination with the architect to achieve this objective.
For the finishes, four ALUCOBOND PLUS ALUMINUM were chosen: Anodic Satin, Natural Brushed Carbon, and two custom colors. Close to 200,000 square feet of material by CEI Materials using R4000 system and also a custom engineered rear drained back ventilated direct-attached system.
Working together with SBA, CEI Materials built an onsite performance mockup to test the structural integrity of panel size and connections. This test would determine if the proposed design would address water and specific project requirements for building movement and deflection. The mockup was tested off-site by Intertek at their facility and not only passed but also gave the team a clear visual indication of what the façade would look like in reality.
A chevron design was created as an adaptation for the building's geometric design. This design also affected the building's energy efficiency and NFPA 285 adherence. Typically, a 2" cavity has to be filled with insulation for the LEED Gold requirement, but the chevron design afforded a 6" hollow cavity. Therefore, it was decided to increase the depth of the insulation, thus leaving no gaps that would have likely led to a possible chimney effect, as seen in high-rise building fires around the world.
For those who monitored the progress of the work, critical attention to fabrication material scheduling and onsite delivery was vital. The balance of timing had to be given careful consideration to panel fabrication and its adaptation for installation. CEI Materials' in-house technology tracked the progress of each fabricated piece and its delivery to the job site. The system enabled the installer and the rest of the design team to calibrate the material delivery timing so labor could be planned efficiently.
What were the results?

The Elm is now a prominent landmark in Bethesda, Maryland.
The Elm and its neighboring façade, the Wilson were awarded the Engineering News-Record (ENR) Mid-Atlantic Regional Best Projects Award in the Best Office/Retail/Mixed-Use Project category.
What products were involved?

ALUCOBOND PLUS aluminum composite panels
ALUCOBOND PLUS aluminum composite finishes
R4000 and a custom engineered rear drained back ventilated direct attached system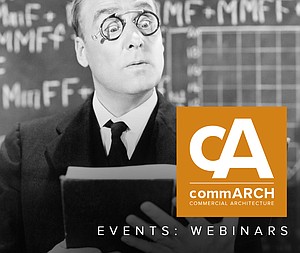 ENR Top Young Professionals Conference
BUILDING STRONG FOUNDATIONS FOR SUCCESSFUL CAREERS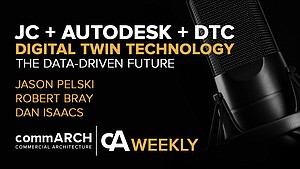 Digital Twin Technologies & the Future of the Built Environment | commARCH Weekly
In this episode, commARCH has a dialogue with Jason Pelski, of Johnson Controls, Robert Bray, of Autodesk, and Dan Isaacs, ...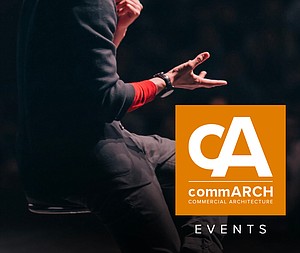 ENR Top Young Professionals Conference
BUILDING STRONG FOUNDATIONS FOR SUCCESSFUL CAREERS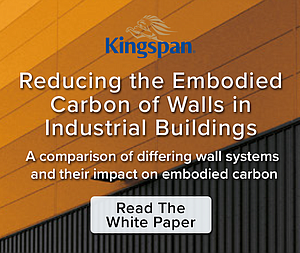 Reducing the Embodied Carbon of Walls in Industrial Buildings
Kingspan partnered with Kieran Timberlake to quantify how Kingspan can reduce embodied carbon in industrial buildings.