October 25, 2021 - by John Lisankie
Send this article to a friend
As we enter the best time of year (business wise) to release new music, the world is getting to enjoy the fruits of artist's labor at an expanded level. The music industry is in full motion, and that is great news for people like you and I.
It was announced yesterday that A$AP Rocky's debut mixtape, Live. Love. ASAP, would be getting an official release this Friday, October 29th, two days short of the tenth anniversary of its initial release. This is great news for fans of the Harlem rapper, who fans have not heard much from this year, apart from songs that he appears on as a featured artist. His last large crop of new music came three years ago in 2018 when, in May he released his third studio album, Testing. That November, he released arguably his top song, "Sundress". Including that beauty of a song, Rocky has released several other singles for our enjoyment that are not linked to upcoming projects. He supposedly has an album set to be released this calendar year, entitled All Smiles, but it remains to be seen if that is true.
Live. Love. ASAP over the years has become known as a classic, and to an extent set a precedent for similarly styled albums released over the past decade. Definitely tap in and give this body of work a listen on Friday.
This past Friday, October 22nd, JPEGMafia released his fourth album, LP!. It certainly had the sound that I have grown accustomed to hearing from Peggy over the course of my time listening to him. While it didn't blow my mind, I still enjoyed most of the songs on the tracklist and would encourage you all to give it, along with the rest of his discography a listen.
Also being released this past Friday was Houston rapper Maxo Kream's third album Weight of the World. Honestly, even after just my initial listen to the project, I would say that this record is one of my ten favorites of the year. While there were a couple of songs that stuck out to me, including "BIG PERSONA" with Tyler, The Creator and "LOCAL JOKER", what impressed me most was the consistency of the album. There were genuinely no tracks that I skipped while listening to it. Hop on the hype train now - I would not be shocked if Maxo Kream is the next big thing.
Continuing the busy Friday of releases, New Jersey's very own Fetty Wap released his latest project The Butterfly Effect, and I have to say, I really think that he's one radio hit away from once again being on top of the world like he was six years ago in 2015. As I've said before, the man has such a unique voice that nowadays is so rare to come across in music. That along with his very recognizable image has always been a great recipe for success. Go give Fetty some love and stream The Butterfly Effect.
Maryland rapper Wale also put out a project on Friday, entitled Folarin II, with features that include J. Cole, Rick Ross, Chris Brown, Jamie Foxx, and Ant Clemens, among others. The hip hop veteran is well known and respected throughout the industry, and while I have not yet listened to the project, I will in the near future, with very optimistic expectations.
Mick Jenkins continued the rollout for his upcoming album Elephant in the Room with the release of the second single from the project, "Scottie Pippen". Another solid single, I'm very much looking forward to hearing the album in its entirety when it is released on Friday. It seems that he very rarely lets his fans down as far as music quality goes.
The best single that came out this week, by far, was "What A Life" from Big Sean, featuring production from Hit-Boy. The flow on this beat is impeccable and fits perfectly with Big Sean's style. I must have played it five or six times on repeat after my first listen, it really is that good. One of the top singles of the year in my honest opinion, so go give it a listen!
Jack Harlow, this past week, released the music video to Luv Is Dro, a song from his most recent album, December 2020's Thats What They All Say. The song, which features fellow Louisville natives Bryson Tiller and the late Static Major, serves as a kind of ode to their home city. Mr. Harlow always puts out great music videos and this one was truly no exception, it might very well be my favorite. Watch Louisville's anthem below.
Swedish House Mafia, a supergroup of three DJs hailing from, you guessed it, Sweden, released the third single from their upcoming debut studio album Paradise Again, "Moth To A Flame" which features one of the hottest names in music, The Weeknd. While SHM has been a big name for some years, until now, they had only released compilation albums, in 2010 and 2012 respectively. It's a good track, there isn't really anything that I heard that makes it stick out very much. That being said, I still think it is worth a listen.
Speaking of Sweden, there was also some very sad and significant news out of the world of Swedish hip hop, with one of the country's most notable artists being murdered in an execution-style killing. The nineteen year old artist known as Einar died this past Thursday, roughly a week before he was due to testify in court against fellow rapper Yasin, along with the Stockholm crime gang Vårbynätverket. His death was the last chapter in a troubled last couple of years, a saga which included him being kidnapped, held at gunpoint, and robbed in a plot that had been planned by Yasin, who was later sentenced to 10 months in prison. Following this kidnapping and going on until his death, Einar was using a protected identity and was consistently receiving death threats.
In some refreshingly uplifting news, a community made up of Cryptocurrency investors purchased the long elusive one-of-a-kind Wu-Tang Clan album Once Upon a Time in Shaolin for $4 million. Originally purchased in July, the identity of the buyer was not known until this past week. Having infamously belonged to widely hated and disgraced hedge fund manager Martin Shkreli, the album was seized by the United States government after Shkreli had to forfeit more than $7 million in assets following his security fraud conviction. RZA, one of the key members of Wu-Tang, specified during its original sale in 2015 that the album could not be publicly released until 2103. Looks like we all have a good reason to make it past age 100.
This week's flashback to 2016 is possibly my favorite song from that beautiful year, "Broccoli" by DRAM, featuring Lil Yachty. There is no track and music video combo that makes me grin like an idiot when I hear and see it. If you listen to one song featured in this article, let it be this one. It's bound to brighten your day, even if it's so very slight.
This week's song of the week is the track that was the soundtrack to the fall semester of my sophomore year of college in 2018, "Mo Bamba" by Sheck Wes. Named after the Orlando Magic big man who Sheck Wes grew up with in New York City, the song became one of the biggest songs of that year and pulled Sheck Wes out of obscurity and made him a relatively household name. The music video is also criminally underrated, always making me laugh when I watch.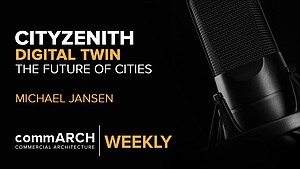 CityZenith's Michael Jansen on Digital Twin & the Future of the Urban Environment | commARCH Weekly 07/2020
In this episode, commARCH has a dialogue with Michael Jansen, Founder and CEO of CityZenith, to discuss the burgeoning landscape ...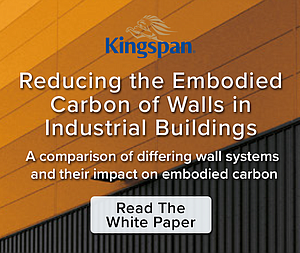 Reducing the Embodied Carbon of Walls in Industrial Buildings
Kingspan partnered with Kieran Timberlake to quantify how Kingspan can reduce embodied carbon in industrial buildings.