September 06, 2021 - by John Lisankie
Send this article to a friend
This past week has probably been the busiest as far as hip hop news goes in quite some time. Not only did Kanye West finally release his album Donda - on a Sunday morning of all times, but not even five days later, Drake released his long awaited sixth studio album, Certified Lover Boy.
Following the third listening party that didn't result in the release of Donda, I was all but convinced that it just was not going to be released. Yet I woke up last Sunday morning to the news that the 27 track project had unexpectedly dropped just a couple of hours prior. Featuring an entirely black album cover, which I think suits the topics at hand quite well, I still wish one of the other covers that was in the running had made the cut. It took me a bit to process that it was finally out, but once I had splashed some water in my face and made sure I wasn't dreaming, it was time to give it a listen. And while, at times, the 108 minute run time of the project seemed too lengthy, it ended up being my favorite album from Kanye since 2016's The Life of Pablo. Boasting features from seemingly every big name in the game right now, it flowed together near seamlessly and became a clear picture of how he has dealt with grief in the nearly fourteen years since his mother's passing. In an interesting turn, four tracks off of the album ("Jail," "Ok Ok," "Junya," and "Jesus Lord") all got part twos that were tacked on at the album's conclusion. These second acts presented new features, for example, DaBaby instead of Jay-Z on "Jail Pt. 2." It was an odd choice to do this on the original cut of the album rather than just waiting to release a deluxe edition, but Kanye is going to do what he wants. As far as I'm concerned though, the actual album ends following the last part one track, "No Child Left Behind."
I must say, I am so happy that this album rollout from hell, or heaven, however you want to look at it, is over. I absolutely loved Kanye's creativity and performance art throughout each of the three events, but at a certain point it just starts to get old. Having these genius works of art on streaming services makes it all worth it and it will be in my rotation, almost in its entirety, for years to come.
Something that truly made my jaw drop was finding out that in the only 4.5 days that Donda had been out before album sales were tallied for the week, it had sold 327,000 units, the largest first week sales in hip hop in 2021. The bad news, however, is that number is just about guaranteed to be broken in less than a week by one of Kanye's least favorite people at the moment, Aubrey Drake Graham, mononymously known by his middle name.
Drake's Certified Lover Boy had its own all-star list of features to the surprise of absolutely nobody, the likes of which were Lil Baby, Lil Durk, Giveon, Jay-Z, Travis Scott, Future, Young Thug, Yebba, 21 Savage, Project Pat, Tems, Ty Dolla $ign, Lil Wayne, Rick Ross, and Kid Cudi. That's a lot of big names. The project set the record for most streamed record in one day in Spotify history, in just over twelve hours. That should give you a good idea of just how big Drake is.
I was surprised but excited to see Kid Cudi's name on the list of features, considering roughly five years ago the two of them had been trading some pretty nasty shots on Twitter. It's great to see two of my favorite artists on good terms once again.
It is Drake's third straight album with 20+ songs, joining 2016's Views and 2018's Scorpion. It seems that he has no problem saturating his projects with filler songs as long as he gets the precious streams. I can't say I blame him though, and most of the songs are still getting added to my favorites playlist. It is his first album, at least in my eyes, that employs some truly terrible cover art. A commissioned work from English artist Damien Hirst, the album cover is a white square with twelve emojis, all of pregnant women. It's just impressively bad and I don't think I'll be warming up to that aspect of this work anytime soon.
My favorite content to be spawned from this era of Drake thus far is easily the music video for "Way 2 Sexy," directed by one of my favorites Dave Meyers and featuring verses from Future and Young Thug, along with a cameo appearance by Los Angeles Clippers star player Kawhi Leonard.
 If I had to pick between Donda and Certified Lover Boy, Kanye takes the cake and it really isn't close. The way I see it, it is just a much better body of work that had less people working on it which makes it all the more impressive.
And just when it seemed like the feud between the two stars had started to die down, Drake went ahead this past Saturday and leaked a loose track from Donda that didn't make the cut to make an appearance on the project. "Life of the Party," featuring a rare appearance from Andre 3000 of Outkast fame, was played on Drake's radio show Fry Yiy Fridays. It featured some very obvious disses at Drake, and Kanye is bound to be quite unhappy about this entire sequence of events. I'm sure there will be more news from this development in the coming week. Something worth noting, before I move on, is that Andre 3000, who seems to like staying out of the spotlight, released a statement following the leak which basically said that he didn't want any trouble with either side. He recorded his verse not knowing that it would be a diss track and that he had been inspired by Kanye's honoring of his mother, as he had lost his own mother relatively recently as well. "It's unfortunate that it was released in this way and two artists that I love are going back and forth. I wanted to be on Certified Lover Boy too. I just want to work with people that inspire me."
Anyway, moving onto news not having to do with Kanye or Drake, we were gifted this week the first new music from New York City's Bobby Shmurda since he was released from prison earlier this year on February 23rd after having been imprisoned for over six years. I have to say, Bobby did not disappoint with "No Time For Sleep (Freestyle)." It's six minutes packed with some absolute bars delivered with the high energy that listeners loved when he burst onto the scene in 2014.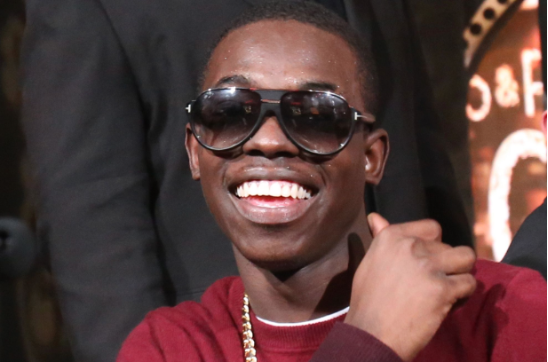 JPEGMafia also released a new track, "TRUST!" which I will admit is one of my least favorites from Peggy in the last couple of years, but that is by no way me saying it isn't good. I don't think I have ever listened to a song from him that I would call bad. His music just isn't for everyone and he would probably be one of the first to admit that.
In news that I'm not sure anyone was expecting, The Weeknd released an alternate video for his 2015 hit "Can't Feel My Face." Apparently, the video that was released this week was the original, but was not released due to a shift in creative direction. When you play the two side by side, their differences are quite obvious.
The Weeknd - Can't Feel My Face (Alternate Video)
Marketing genius Lil Nas X released the tracklist for his debut album Montero, with features from Megan Thee Stallion, Jack Harlow, Doja Cat, Miley Cyrus, and the legendary Elton John. He also began a new campaign for the album where he has had quite a convincing pregnancy belly placed on him. Baby Montero's due date is Friday, September 17th.
This week in 2016 music, Travis Scott's sophomore album Birds in the Trap Sing McKnight was released on September 2nd of that fine year. Featuring perhaps his most well known song "goosebumps," it showcased La Flame just as he was really beginning to become more of a household name, preparing the world for 2018's ASTROWORLD.
For the song of the week, I'm going to take you back to a time when all was right between Kanye West and Drake, along with many other things in the world. 2009's Forever by Drake, with features from Kanye, Lil Wayne, and Eminem had four of the biggest names in hip hop collaborating and it did not disappoint in the least. It was one song on the soundtrack for my middle school years and is still regularly in my rotation nearly twelve years later.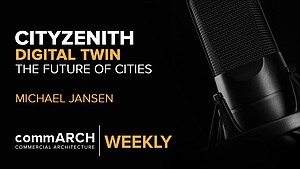 CityZenith's Michael Jansen on Digital Twin & the Future of the Urban Environment | commARCH Weekly 07/2020
In this episode, commARCH has a dialogue with Michael Jansen, Founder and CEO of CityZenith, to discuss the burgeoning landscape ...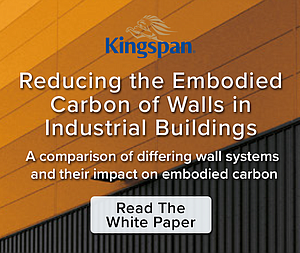 Reducing the Embodied Carbon of Walls in Industrial Buildings
Kingspan partnered with Kieran Timberlake to quantify how Kingspan can reduce embodied carbon in industrial buildings.