September 08, 2021 - by commARCH
Send this article to a friend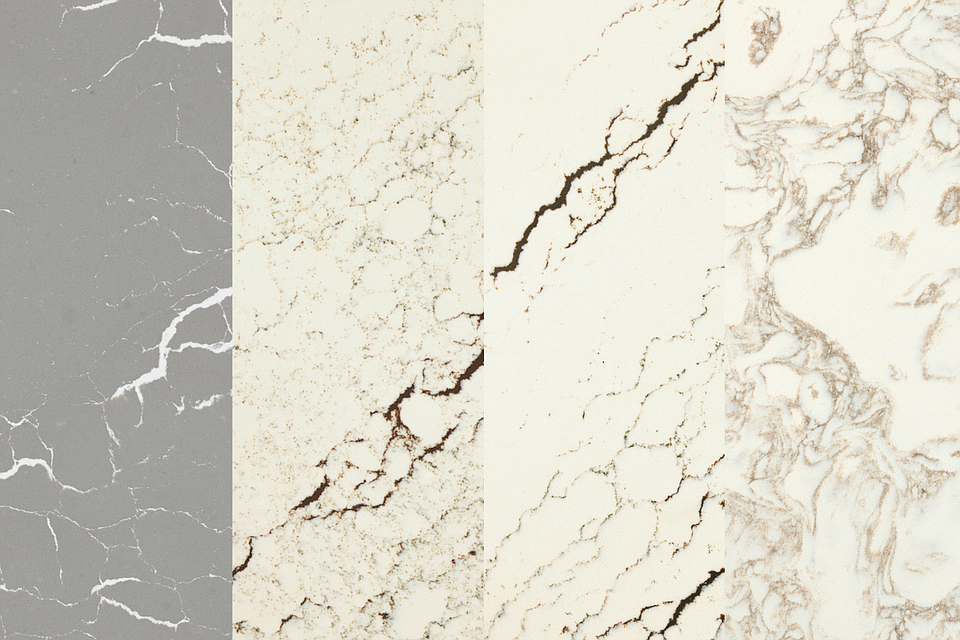 What? 
Cambria unveils four new designs in its industry-leading, award-winning palette.
Following design launches in February and June, this introduction brings the total to 12 new designs and one groundbreaking finish, Leabridge in Satin Ridge, in 2021 so far. 
Why is it needed? 
Defined by dynamic earth tones, rich burgundies, and sophisticated grays, these new designs demonstrate the enduring beauty that newfound energy can create.
What are the new designs and what are their uses? 
Notting Hill
Organic burgundy veins traverse an exceptionally clean warm white canvas, adding to the design's natural warmth. When you look closer, the veins of Notting Hill delicately shimmer.
Cashel
Rich in history, traditional in feel, Cashel features energetic burgundy veins that fracture across a warm white background. Delicate shading of tan accents complement the veining and accentuate this design's undeniable warmth. Upon a closer look, a subtle shimmer will reveal itself in the bolder veins.
Hermitage
Hermitage features delicate gold veining swirls in tight and open patterns, creating lighter and darker pools of color. Like a work of art, this elegant design glistens with subtle movement which guides the eye throughout the design's composition. With interlacing warm whites accented by gold micro shimmer, Hermitage lends itself to a regal softness sure to create a sense of calm in any space.
Clare
All four designs are available in Cambria MatteTM and high gloss finishes. With up to 19 different edge profile treatments, these designs are offered in Jumbo slab size: 132′′ x 65.5′′ (335cm x 166cm) in 2cm and 3cm thicknesses.

Why are the new designs important?

EVP of Design Summer Kath explains, "Momentum can be a really energizing force that stirs us into action, allowing us to see things differently and venture down new paths, often arriving at beautiful places. The tonality in these designs is truly unique, and we can't wait to see how they invigorate residential and commercial environments in totally new ways."
Where can you learn more?

To further explore these new designs, visit
CambriaUSA.com/NewRelease
.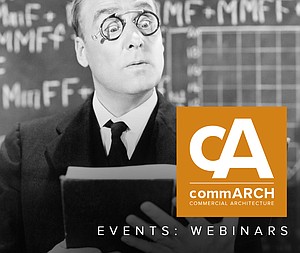 USA Digital Construction Online
The World's Largest Virtual Event for Digital Construction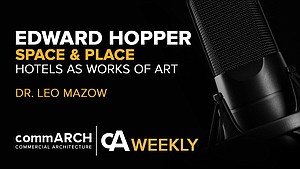 Space & Place: Edward Hopper and the Intersection of Hotels and Art | cA Weekly 02/20
In this episode of the commARCH Weekly Podcast Series commARCH speaks with Dr. Leo Mazow, curator of American art at ...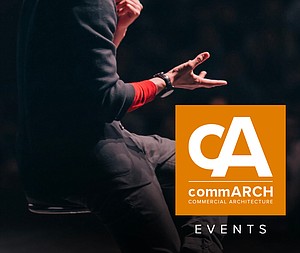 USA Digital Construction Online
The World's Largest Virtual Event for Digital Construction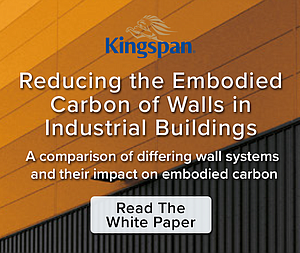 Reducing the Embodied Carbon of Walls in Industrial Buildings
Kingspan partnered with Kieran Timberlake to quantify how Kingspan can reduce embodied carbon in industrial buildings.