September 13, 2021 - by commARCH
Send this article to a friend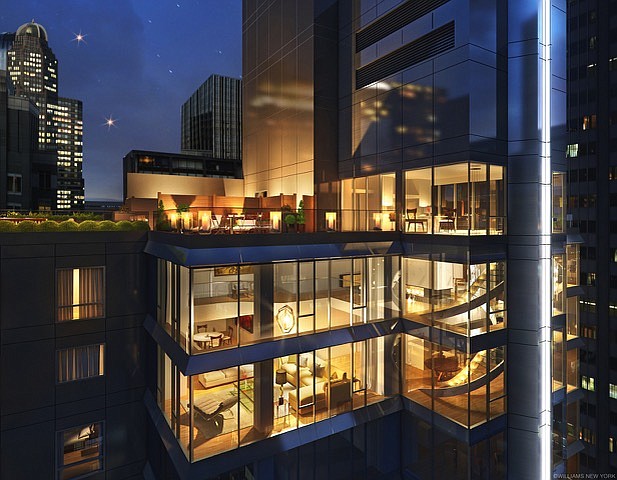 What?

Real estate owners are racing to convert underperforming commercial buildings into apartments, condominiums and affordable housing.
In a super-competitive and often chaotic market where office, hotel and retail properties are quickly losing value and housing conversions face razor-thin margins, developers are looking for fast, creative and effective solutions that yield beautiful, magnetic places to live.
Why is it needed?

To get rents flowing, conversions from office and other commercial uses to new residential uses present owners with a range of obstacles and tough decisions, adds Cetra, a widely quoted expert on this unique architectural specialty. To navigate the complexity demands technical insights in varied building types — along with expertise in creating attractive, yet functional homes.
"With the current market, many real estate owners are finding that speed to market is essential today," says architect John Cetra, FAIA, a founding principal of CetraRuddy, which has done 40-plus conversions of office structures, hotels, industrial lofts and
more, ranging from interior updates to full gut renovations. "Turnaround time is now a a key factor, and many developers are looking for strategies to create successful conversions through minimal interventions."
What are the other factors to consider apart from design and value?
In addition to prioritizing design and value, a few other items Cetra advises his clients to consider include:
Assessing viability.
While older office structures hold promise for adaptations to residences, hotels can be very quickly converted with minimal redesign. "The key evaluative criteria for these projects are floor layout and egress, existing plumbing, number and locations of elevators, and availability of vertical riser ducts, pipes or conduits," Cetra explains. He points to hotel-to-residential works such as 135 West 52nd Street, an award-winning conversion to condominiums.
Yet adaptive reuse of office stock into rental apartments, for example, is also possible, especially for older properties with lower lease values and layouts conducive to living units — more windows, plumbing risers, and interior circulation to exits, for example.
Regulatory hurdles.
Zoning and building codes can present obstacles. In some locales, it is "really difficult to be able to convert from office or hotel to residential," according to land-use law expert Kramer Levin. Analysis of the zoning and code options, as well as new low-income and workforce housing exemptions, for example, have been instrumental in CetraRuddy's approach to the market.
Economic viability.
"The project has to pencil out," says Cetra. "That's why REBNY, the Real Estate Board of New York has been focusing on ways to prime the conversions of Class B and Class C office buildings in good locations in Midtown and Lower Manhattan." If just one of every 10 buildings were converted, according to REBNY's own analysis, New York City would add about 14,000 sorely needed apartments. In addition, there may be benefits to landlords who improve landmark properties in the process.
Varied building types. 
While it seems advantageous to hold different types of buildings — mixed use, historic lofts, hotels, indoor malls, movie theaters and light industrial and warehouse structures — each requires highly specialized experience and a different look at zoning and financing options.
"In our work, we've converted Tribeca lofts, former schools, old telephone switching stations  historic hospitals in Morningside Heights, and hotels like the 700-room Barbizon, once home to Greta
Garbo," says Cetra.
Some of CetraRuddy's projects, like the recent 20 Broad near Wall Street and Walker House in downtown Newark, N.J., show why creative, value-focused designs for office properties can become incredibly successful residential environments, relatively rapidly.
Says Cetra, "They're no longer seen as former commercial centers — their residential adaptation brings new life with community building amenity spaces, flexibility in planning and use, activated ground floors and an underlying sense of home."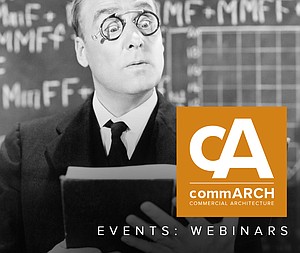 USA Digital Construction Online
The World's Largest Virtual Event for Digital Construction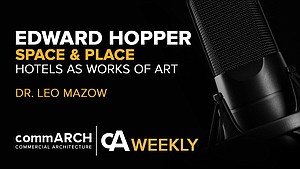 Space & Place: Edward Hopper and the Intersection of Hotels and Art | cA Weekly 02/20
In this episode of the commARCH Weekly Podcast Series commARCH speaks with Dr. Leo Mazow, curator of American art at ...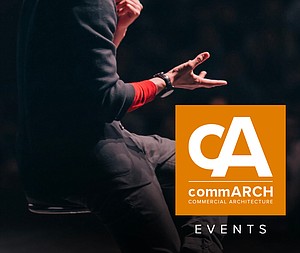 USA Digital Construction Online
The World's Largest Virtual Event for Digital Construction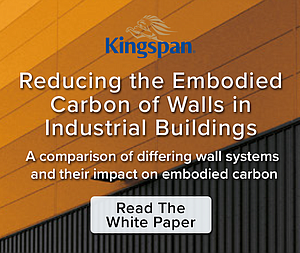 Reducing the Embodied Carbon of Walls in Industrial Buildings
Kingspan partnered with Kieran Timberlake to quantify how Kingspan can reduce embodied carbon in industrial buildings.