September 13, 2021 - by John Lisankie
Send this article to a friend
A rather uncommon not-so-busy week in hip hop, these past seven days have still had its highlights. The main attraction of the news was Baby Keem announcing and releasing his debut album, The Melodic Blue, this past Friday. Since hearing the singles from the album, "durag activity with Travis Scott and "family ties," with Keem's real life older cousin Kendrick Lamar, I was very much looking forward to what else the 20 year old had cooked up in the studio. Overall, I suppose I was a bit underwhelmed by his lyrical repertoire on many of the songs, though it was nearly made up for by other aspects of the album, especially the beautiful production. In a year of many fantastic projects having been released, I would call it a collection of some of the best beats on a release since January, aside from maybe Tyler, the Creator's Call Me If You Get Lost and Kanye West's Donda.
Baby Keem - issues (Official Video)
 Drake's Certified Lover Boy, across all genres, became the album with the best selling first week this calendar year, with 604,000 units sold. This comes as really no surprise, seeing as he is currently one of the biggest superstars on the planet. I do have to say, however, I am very much looking forward to the day where an artist not named Drake or Kanye West is able to put up numbers like that for first week sales.

As the country acknowledged a very somber anniversary this past weekend with the 20th anniversary of the September 11, 2001 terrorist attacks, there was also the realization that it was twenty years since a large and notable crop of records were released. Until July 10, 2015, albums in the United States had been traditionally released on Tuesdays rather than the way the entire world operates today with Friday releases. Tuesday, September 11th was seen as a super Tuesday of sorts as huge names like Bob Dylan, Mariah Carey, Nickelback, and They Might Be Giants, among others put out new releases. The biggest release of all would have to be Jay-Z and his release of The Blueprint, which was eventually selected by the Library of Congress for preservation in the National Recording Registry for its significance.
 This past week also represented another sad anniversary, this one more exclusively regarding hip-hop and music fans alike. Mac Miller, my favorite artist of all time, passed away three years ago on September 7, 2018, leaving behind many questions about his music and what-ifs about his career. Just over a month prior he had released his final album in his lifetime, Swimming, an absolute masterpiece in many's eyes which seemed to place Mac in a very good mindset, as he had seemed to clean up his act and become sober, having turned a new page. Listening to his music is still hard today, though I still do it each and every day. His first and last posthumous album, Circles, meant as a companion album to Swimming was released in January 2020 to widespread praise, with Mac having finished the majority of the album prior to his passing, and Jon Brion completing the bits that were left. A third annual celebration of his life was held at Pittsburgh's Blue Slide Park, the namesake for his debut album, with thousands of fans from across the country attending for a day of Mac. He's missed beyond words.
For my song of the week, I've chosen "Invincible" by Aminé. The man has the voice of an angel on this track and every time I spin it I get chills. For whatever reason, it has been on repeat this week and is easily my favorite song off of the Spider-Man: Into The Spider-Verse soundtrack.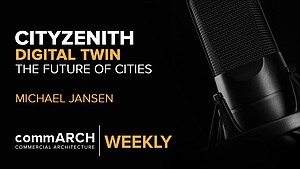 CityZenith's Michael Jansen on Digital Twin & the Future of the Urban Environment | commARCH Weekly 07/2020
In this episode, commARCH has a dialogue with Michael Jansen, Founder and CEO of CityZenith, to discuss the burgeoning landscape ...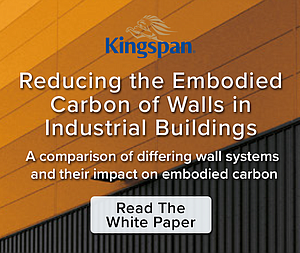 Reducing the Embodied Carbon of Walls in Industrial Buildings
Kingspan partnered with Kieran Timberlake to quantify how Kingspan can reduce embodied carbon in industrial buildings.