September 14, 2021 - by commARCH
Send this article to a friend
Where did it happen?
New York
Who was involved?
The International Interior Design Association's New York Chapter (IIDA NY) has announced the inauguration of its latest Executive Board of Directors for the 2021-2022 term. In addition to the recent announcement of Elsie St. Léger, IIDA, WELL AP, as Chapter President of IIDA NY, the statewide chapter has elected new positions to the executive board at large. St. Léger is an interior designer and assistant project manager at NYU Langone Health as well as a founding member of IIDA NY's Equity Council, a group dedicated to increasing equity and inclusion in the design industry.
When did it happen?
September 2021
Why is it important?
In the coming year, IIDA NY's goal is to enact real change in the design industry. The new board consists of professionals committed to working together to meet that goal. IIDA NY is excited to tackle the upcoming challenges of the new year as well as educating and inspiring the design community.
IIDA NY is a professional organization that unites interior design professionals throughout New York state, providing them with networking opportunities, educational events, and charitable initiatives. The chapter includes City Centers, in which a group of 10 or more IIDA Members in a city organizes and delivers programs of interest to local members.
Moving into the 2021-2022 calendar year, the IIDA NY chapter will continue to spearhead the conversation about equity in design, including through its newfound partnership with Equity Council, an independent consortium of designers and industry professionals unified in fostering engagement and accountability toward meaningful change in the design industry.
What are the key aspects?
The new executive board includes Sarah Levine (ZGF), President-Elect; Erin Ruby (Erin Ruby Design), Immediate Past President; Jennifer Graham (Perkins & Will NYC), Vice President of Action; Corina Folts (SWBR), Vice President of Advocacy; Larry Cohen (VS America), Vice President of City Centers; Leonardo Caion Demaestri (Gensler) & Vanessa Perry (OFS), Vice Presidents of Communications; Suzette Rhodes (Herman Miller) & Samantha McCormack (TPG), Vice Presidents of Events; Stephen Blau (CFI) & Amy Mays (HDR), Vice Presidents of Member Services; Haeyoung Shin (Gensler) & Jason Lazarz (KI), Vice Presidents of Professional Development; Ginger Gilden (Macro Consultants) & Alexandra Davis (IA Interior Architects), Vice Presidents of Sponsorship; Elisabeth Mejia (HKS) & Robin Reigi (Robin Reigi Inc.), Vice Presidents of Student Development.
Where can I learn more?
About IIDA NY
The IIDA New York Chapter (IIDA NY) is a professional networking and educational association of more than 800 Members in five specialty Forums. IIDA NY provides its Members with the resources to reach expertise, knowledge, and contacts. Networking events allow professionals and industry members to connect on more personal terms that encourage trust, collaboration, and innovation. The Chapter is proud to have been recognized as IIDA Large Chapter of the Year in 2011, 2008, 2001, and 2000. For more information, visit 
http://www.iidany.org/
.
About Equity Council
Equity Council was formed in June 2020, when Founding Member Hana Getachew began calling her friends and colleagues to demand action and accountability in our industry. Though Equity Council was formed within the IIDA NY Chapter with the then President and President-Elect, it is intended to be an independent, open and inclusive body of participants who may or may not be members of IIDA.
https://iidany.org/action/equity/
.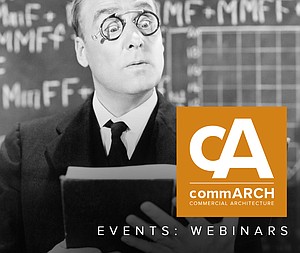 ENR Top Young Professionals Conference
BUILDING STRONG FOUNDATIONS FOR SUCCESSFUL CAREERS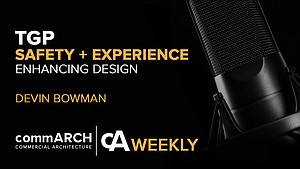 Using Glass to Enhance Life Safety and Occupant Experience with TGP's Devin Bowman | cA Weekly
In this episode, commARCH has a dialogue with Devin Bowman, General Manager at TGP, to discuss the complex problems presented ...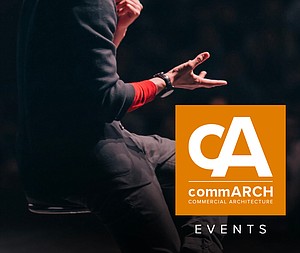 ENR Top Young Professionals Conference
BUILDING STRONG FOUNDATIONS FOR SUCCESSFUL CAREERS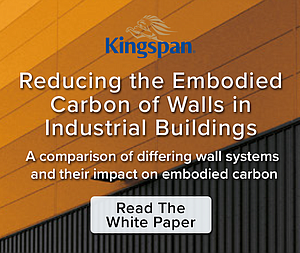 Reducing the Embodied Carbon of Walls in Industrial Buildings
Kingspan partnered with Kieran Timberlake to quantify how Kingspan can reduce embodied carbon in industrial buildings.