September 16, 2021 - by commARCH
Send this article to a friend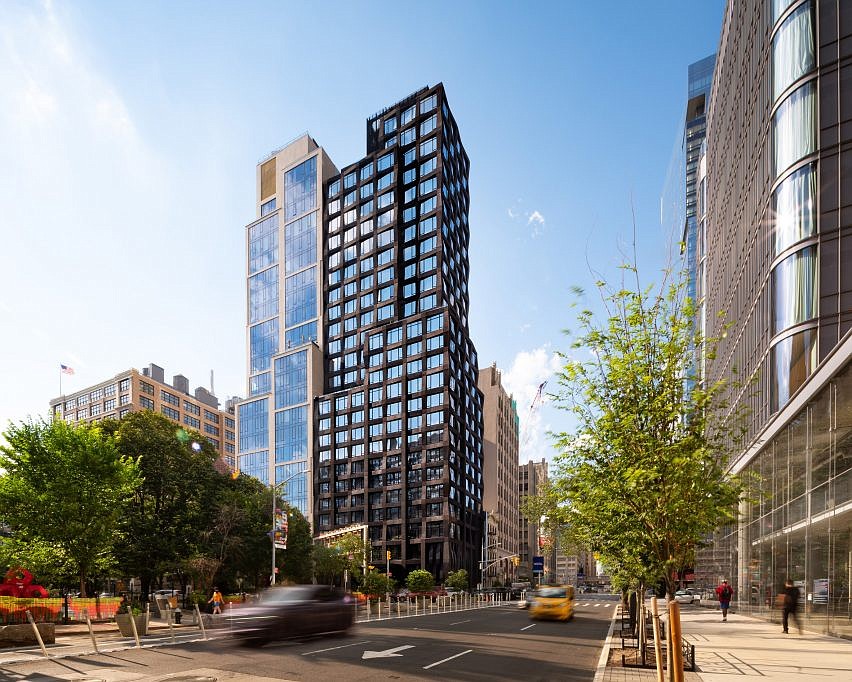 Manhattan's Hudson Square Neighbourhood, New York
Who was involved?
American firm S9 Architecture has completed a tall residential building in a post-industrial New York neighborhood, incorporating design elements that "pay homage to the past". The 111 Varick tower is located at Hudson Square, a once-industrial district that has morphed over the decades. The 30-story tower was built atop the former site of a parking garage, near the entrance to the Holland Tunnel.
Why is it important?
Its gridded fenestration pattern and palette of industrially inspired materials such as glass and blackened steel pay homage to the past, while its undulating precast concrete panels establish it as a contemporary landmark. The tower contains 100 rental apartments, ranging from studios to one- and two-bedroom units. Both market-rate and affordable apartments are offered.
What are the key aspects?
Rising up from a rectangular parcel, the building has several setbacks that help break up its blocky form and evoke the massing of Manhattan's early skyscrapers. Facades are wrapped in reflective glass and a grid of wavy, dark-hued concrete panels. The design takes cues from the surrounding context rather than the "global glass tower typology". The building's monochromatic, charcoal-colored facade celebrates the architecture of New York City by reinterpreting the surrounding historic masonry structures.
The ground level encompasses nearly 1,700 square feet (158 square meters) of retail space, helping to enhance the pedestrian streetscape. Nearby is a swath of green space called Freeman Plaza. Tenants in the upper portion of the tower are afforded sweeping views of the urban terrain. Occupants at the upper levels have access to dramatic vistas across the Hudson River and across Downtown Manhattan.
111 Varick has a number of features that help reduce carbon emissions, including passive solar strategies and enhanced systems for heating, cooling, and air filtration. Other environmentally-minded features include partly recycled materials, smart thermostats, low-flow fixtures, and low-VOC interior finishes. Moreover, rooftop landscaping is designed to capture stormwater.
The project is on track to receive LEED Silver certification from the US Green Building Council. Other projects in New York City by S9 Architecture include a luxury apartment tower that cantilevers over a low-rise neighbor and a huge co-working building that sits along the water in the Brooklyn Navy Yard.
Where can I learn more?
This is an abridged version of the article. The complete version, originally published by Dezeen, can be found here.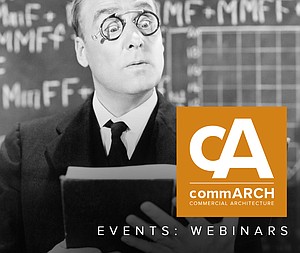 NOMA Homecoming | Detroit 50
NOMA is celebrating their 50th Year Anniversary in Detroit, where their twelve founders convened for the 1971 AIA Conference.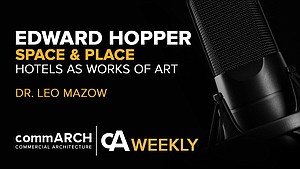 Space & Place: Edward Hopper and the Intersection of Hotels and Art | cA Weekly 02/20
In this episode of the commARCH Weekly Podcast Series commARCH speaks with Dr. Leo Mazow, curator of American art at ...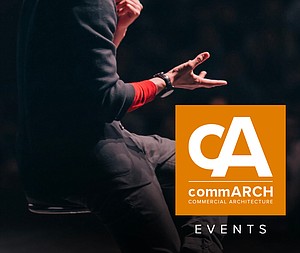 NOMA Homecoming | Detroit 50
NOMA is celebrating their 50th Year Anniversary in Detroit, where their twelve founders convened for the 1971 AIA Conference.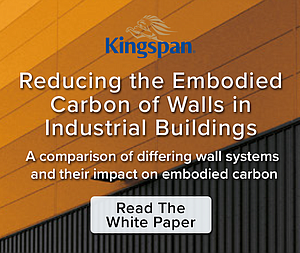 Reducing the Embodied Carbon of Walls in Industrial Buildings
Kingspan partnered with Kieran Timberlake to quantify how Kingspan can reduce embodied carbon in industrial buildings.