September 20, 2021 - by John Lisankie
Send this article to a friend
Lil Nas X released his long awaited debut album MONTERO this past Friday, and I certainly feel like it lived up to the hype. Since bursting onto the scene with "Old Town Road" in 2019, Lil Nas has shown that he is an absolute genius when it comes to marketing his product. Since announcing the album on March 26th, he has been keeping tabs on just about every social media app with a large audience, making sure that everyone knew when his music was being released. The culmination of it all was a video uploaded to YouTube on Thursday night which showcased all of the music videos he has created thus far. This then turned into a faux talk show hosted by one version of himself speaking to another version. It then ended with the premiere of his newest music video for "THATS WHAT I WANT," a song that I think deserves to be his next number one hit. It is extremely well done for what it is and I would encourage all to give it a watch and the album a listen.
Lil Nas X - THATS WHAT I WANT (Official Video)
Some other huge news from this week in hip hop was the announcement from Mac Miller's estate that his most critically acclaimed project, his 2014 mixtape Faces, will be released on all streaming platforms on October 15th after having its samples cleared, along with a bonus track entitled "Yeah". The announcement was made on the estate's official Instagram account, @92tilinfinity, as well as with the release of one of the songs, Colors and Shapes, accompanied by a music video.Also made available were the first official physical copies of the project, available on his website. This tape explores some very dark themes, most notably Mac's substance abuse problem and mental illness hurdles that he had gone through. Mac tweeted in 2017, "I was not on planet earth when I made Faces. Nowhere close." As one might imagine, the 24 tracks are even more difficult to listen to now that he has passed away. The beautiful thing is that the art that he put out there will survive forever, helping millions, and hopefully bringing in new ears who had not been aware of its existence because of its absence from streaming.
This past Wednesday, Injury Reserve released their long awaited album By the Time I Get to Phoenix, the duo's first project since the death of Stepa J. Groggs, their third member, in June 2020. The eleven track album is extremely raw and hard to listen to at parts, but all I can really say about it is that it's one of the best albums I have heard this year given its context. That's just my opinion, but I implore everyone reading this to give it a spin.
Jacksonville rapper SpotemGottem survived a drive-by in Miami during the early morning hours of this past Friday. The car he was traveling in was shot at 22 times, with the artist being struck five times. He and another passenger were most recently listed in stable condition, expected to make full recoveries. Quite a bit has been going on in the 19 year old's life over the past year, from releasing his viral hit "Beat Box," which would go on to be accompanied by eight remixes, to being arrested by U.S. Marshals in July regarding a weapons incident from June.
For this week in a song from 2016 that has been stuck in my head, I've been singing "Congratulations" from Mac Miller's album The Divine Feminine to myself for the better part of a week. The opening track from his album dedicated to love, released five years ago this week, tells the story of a first love, someone who was there with him before the fame, how he has many regrets regarding this time but can only reflect. It's truly one of the more beautiful songs I've ever heard and is an incredible opening to a wonderful album.
For my track of the week, I chose "La La Land" by Bryce Vine, featuring YG. Bryce Vine is one of those artists whose voice just flows so well on any kind of nostalgic production, and this song is no exception. Unbelievably catchy, it makes me long for a time that never was, if that makes any sense. I wonder if there is a word for that feeling. Anyway, give the song a listen.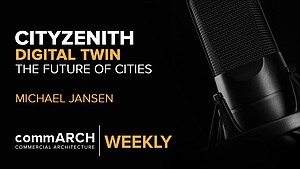 CityZenith's Michael Jansen on Digital Twin & the Future of the Urban Environment | commARCH Weekly 07/2020
In this episode, commARCH has a dialogue with Michael Jansen, Founder and CEO of CityZenith, to discuss the burgeoning landscape ...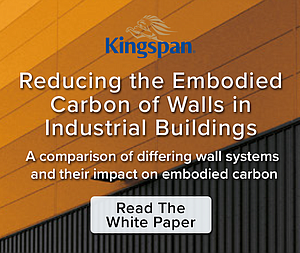 Reducing the Embodied Carbon of Walls in Industrial Buildings
Kingspan partnered with Kieran Timberlake to quantify how Kingspan can reduce embodied carbon in industrial buildings.