September 28, 2021 - by commARCH
Send this article to a friend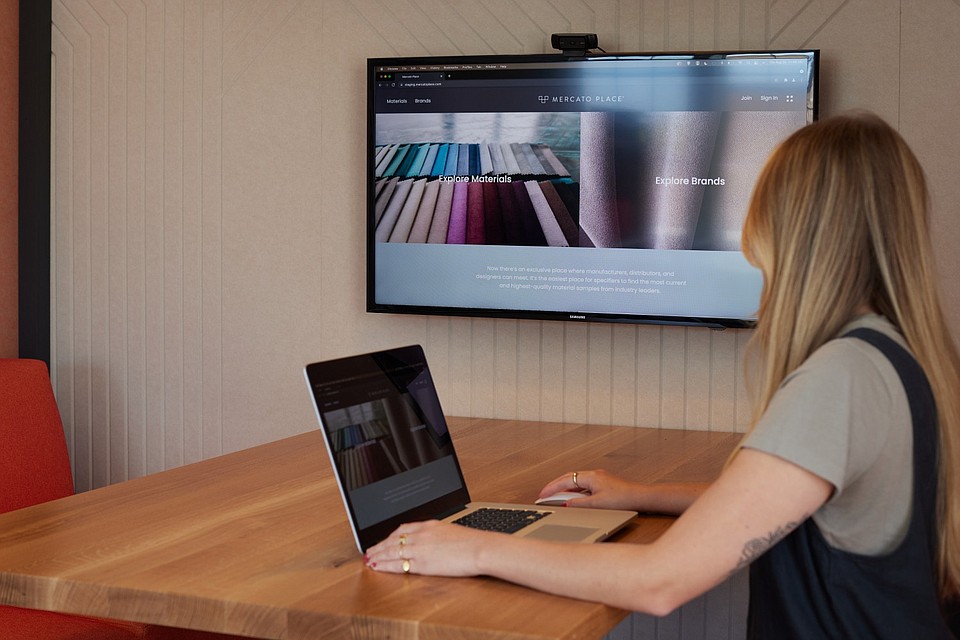 What?

Mercato Place – an online resource and service for interior designers to explore materials and trends, search easy-to-use resource libraries and order free textile samples curated from exclusive textile manufacturers and distributors – will be unveiled Oct. 4 at an event during NeoCon in Chicago.
Who?

Thoroughbred Fulfillment, headquartered in Zeeland, Michigan, created Mercato Place. Founded in 1995, Thoroughbred Fulfillment is a high-performance provider of a broad range of marketing fulfillment services to companies throughout North America and the world. Sayers is president of Thoroughbred Fulfillment, a role he's held since 2004. Mercato Place's fulfillment location is at Thoroughbred's headquarters and 150,000 square-foot warehouse / distribution facility in southwest Michigan, a major hub of the global contract furniture industry.
Why is it needed?

Mercato Place was created for those who make or distribute textiles and those who specify products with textiles. Users of Mercato Place include interior designers, architects, specifiers, procurers, purchasing managers and resource librarians who serve the contract / commercial office, hospitality, healthcare, education, government, sports / entertainment and residential design markets.
"We created Mercato Place because we heard from manufacturers and distributors who needed a better, more cost-effective solution for sharing their samples with designers; also, designers needed a better, more curated experience for exploring and obtaining samples. Our expertise and market reach ideally situated Thoroughbred Fulfillment to establish Mercato Place as a powerful solution for manufacturers, distributors and designers," Sayers said.
Mercato Place is free for users. For brand partners – manufacturers and distributors of textiles – the cost to be part of Mercato Place is estimated to be 30 to 40 percent less than other platforms.
"For our brand partners, our goal is a sampling solution that amplifies their brand and better connects them to designers while costing less. The estimated 30 to 40 percent savings will enable brand partners to invest more into their own new product development," Sayers said.
What are its uses?

Users will find Mercato Place to be different than existing sampling sources.
"Mercato Place is not a clearinghouse for products from multitudes of manufacturers. While a lot of choices can be great, they also collectively can create a confusing and time-consuming user experience. We created Mercato Place to simplify the user experience with a highly curated selection of product samples from the leading textile manufacturers and distributors in North America and globally," Mercato Place Executive Vice President Alison Goldman said.
The solution was created to put the focus on people, relationships and good design.
"We're opposed to building a massive, automated machine that's about 'data acquisition.' Instead, Mercato Place is about serving the people in our industry, cultivating relationships among brands and designers, and honoring their mutual creativity," Goldman said.
As an online platform at www.mercatoplace.com, Mercato Place is designed to be an elegant, enjoyable and easy-to-use solution for exploring by material or brand, with additional filters to further refine selections. Ordering is entirely online and paperless. Upon selection, ordering samples is simple, free and gives users the choice of delivery – overnight to meet tight deadlines, or within one to several days if not needed immediately, to reduce environmental impact.
"A more environmentally responsible, sustainable business model for our users and brand partners has been a priority and key differentiator since we conceived Mercato Place and has informed every decision we've made and will continue to make," Sayers said.
In addition to Mercato Place's shipment options, the company's warehousing operations, samples packaging, and a return and recycling program, are designed to further minimize environmental impact.
Why is it important?

"We're excited to reveal Mercato Place – which is designed to be the simplest, most environmentally friendly solution for discovering current, high-quality samples from leading textile brands. Here, brands can express their unique personalities with reciprocal links and content. Designers won't get lost in a clutter of products; instead, they'll be in a curated place created especially for them," Mercato Place Founder and President Ray Sayers said. "We can't wait to demo this new solution for the design community."  
Where can you learn more?
Mercato Place officially launches Jan. 1, 2022. Users can go to
www.mercatoplace.com
to join now.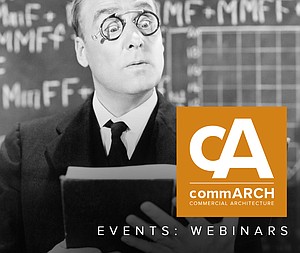 NOMA Homecoming | Detroit 50
NOMA is celebrating their 50th Year Anniversary in Detroit, where their twelve founders convened for the 1971 AIA Conference.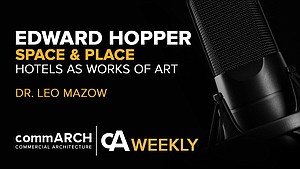 Space & Place: Edward Hopper and the Intersection of Hotels and Art | cA Weekly 02/20
In this episode of the commARCH Weekly Podcast Series commARCH speaks with Dr. Leo Mazow, curator of American art at ...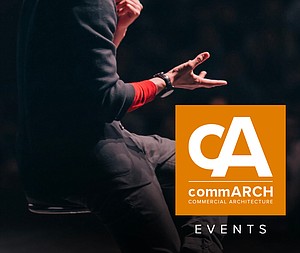 NOMA Homecoming | Detroit 50
NOMA is celebrating their 50th Year Anniversary in Detroit, where their twelve founders convened for the 1971 AIA Conference.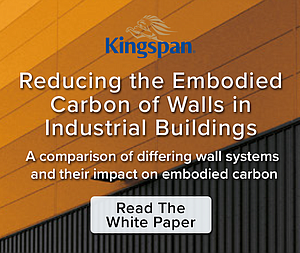 Reducing the Embodied Carbon of Walls in Industrial Buildings
Kingspan partnered with Kieran Timberlake to quantify how Kingspan can reduce embodied carbon in industrial buildings.