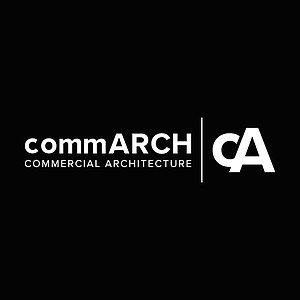 commARCH
commARCH is owned and operated by IdeaSoil, a cutting-edge audience engagement company capable of leveraging the multi-platform content opportunities that exist today.
As a leading publication in the commercial construction industry, commARCH boasts a deep understanding on how to connect with and grow key audiences through industry experience, and a proven ability to turn big ideas into reality within the built-environment media space.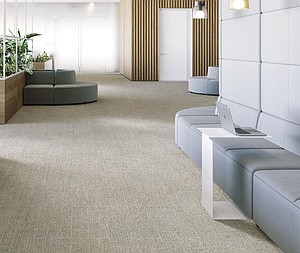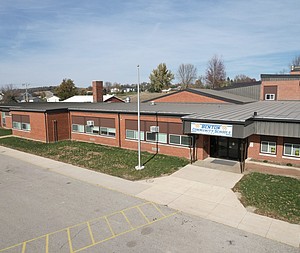 Vandalia Tower's Renovation Showcases Historic Window Styling
The goal of the renovation was to meet the modern needs of the building's commercial, nonprofit, and artistic tenants and the approval of the State Historic Preservation Officer and National Park Service.
Grass America's Vionaro Drawer System
The combination of minimalist design with superb functionality is perfectly suited to the latest design trends for living spaces.
Interior Image Group to Design Delta Hotels by Marriott Gatlinburg
The new hotel design will celebrate the surrounding views and local charm.
3form's Exteriors Team Unveils a Giant Acrylic Lantern, a Dramatic Underpass, and More
3Form unveils new projects in Calgary, New Britain, Honolulu, and Washington D.C.
Hope's Introduces Old World Suite Steel Windows and Doors
The new product line combines Old World style with modern performance.
TPG Architecture Designs Thoughtful Work Space for Organ Donation Nonprofit
LiveOnNY — a nonprofit organization that facilitates organ, eye, and tissue donation and transplantation — relocated its operations to one floor at the Factory Building in Long Island City, NY.
Barclays Center Debuts Newest Premium Courtside Lounge
BSE Global, the parent company of Barclays Center and the Brooklyn Nets, unveiled its newest premium lounge, Crown Club, during the Nets home opener on Sunday, Oct. 24.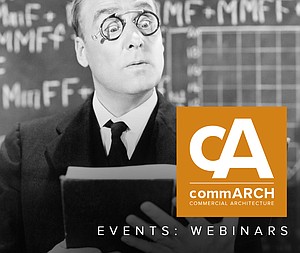 ENR Top Young Professionals Conference
BUILDING STRONG FOUNDATIONS FOR SUCCESSFUL CAREERS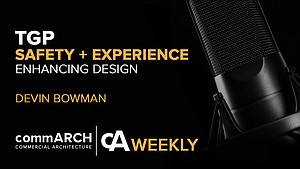 Using Glass to Enhance Life Safety and Occupant Experience with TGP's Devin Bowman | cA Weekly
In this episode, commARCH has a dialogue with Devin Bowman, General Manager at TGP, to discuss the complex problems presented ...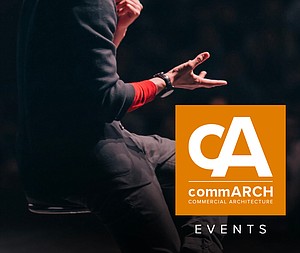 ENR Top Young Professionals Conference
BUILDING STRONG FOUNDATIONS FOR SUCCESSFUL CAREERS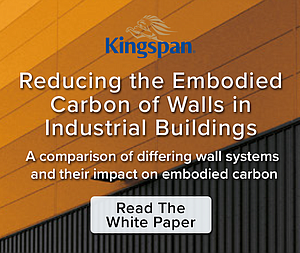 Reducing the Embodied Carbon of Walls in Industrial Buildings
Kingspan partnered with Kieran Timberlake to quantify how Kingspan can reduce embodied carbon in industrial buildings.