Petersen PAC-CLAD
Petersen, a Carlisle company, manufactures PAC-CLAD architectural metal cladding products in multiple gauges of steel and aluminum. PAC-CLAD products include standing seam roof panels, hidden- and exposed-fastener wall panels, flush- and reveal-joint panels, vented or solid soffit panels, perforated metal, coil and flat sheet, composite panels, column covers, plus fascia and coping. All are available in Kynar 70% PVDF finish in 46 standard colors that include a 30-year finish warranty. Most colors meet LEED and Energy Star requirements, and are rated by the Cool Roof Rating Council. Custom colors and weathertightness warranties are offered. Founded in 1965, Petersen's facilities are located in Illinois, Georgia, Texas, Maryland, Arizona and Minnesota. For information on the complete line of Petersen metal products call 800-PAC-CLAD, visit pac-clad.com or write to info@pac-clad.com.
The Latest
from Petersen PAC-CLAD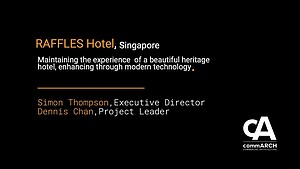 Transforming the RAFFLES Hotel
The RAFFLES Hotel in Singapore is a beautiful, luxury heritage building. commARCH speaks to Simon Thompson, Executive Director and Dennis ...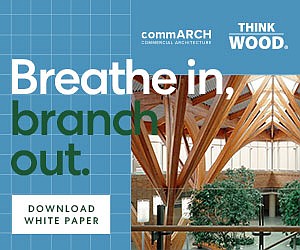 WHY DO WE FEEL BETTER WITH WOOD?
This commARCH White Paper focuses on how Wood shows psychological and physiological benefits, according to research.