WHY DO WE FEEL BETTER WITH WOOD?
WOOD SHOWS PSYCHOLOGICAL AND PHYSIOLOGICAL BENEFITS, ACCORDING TO RESEARCH
Wood has been used as a building material for millennia, but its benefits to people who live, work, and gather in the built environment are only beginning to be understood. Researchers are discovering that wood can contribute to the health and well-being of building occupants. While many people would agree that wood is visually pleasing, its aesthetic properties affect humans on a deeper level.

To read more, fill out the form below to receive the exclusive White Paper.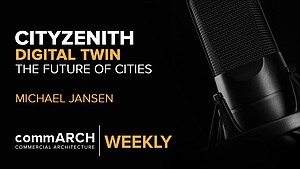 CityZenith's Michael Jansen on Digital Twin & the Future of the Urban Environment | commARCH Weekly 07/2020
In this episode, commARCH has a dialogue with Michael Jansen, Founder and CEO of CityZenith, to discuss the burgeoning landscape ...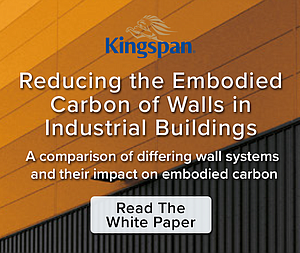 Reducing the Embodied Carbon of Walls in Industrial Buildings
Kingspan partnered with Kieran Timberlake to quantify how Kingspan can reduce embodied carbon in industrial buildings.