Video . Podcasts
Finding Our Way in a New Office Normal
October 8, 2020
As offices continue to reopen and welcome employees back to work, things will be different. The offices themselves will be largely the same, but employees' behaviors will have to change. TPG Architecture developed a wayfinding program to help with this problem. Gladys Yue, partner and head of branding and graphics at TPG Architecture, described the wayfinding system.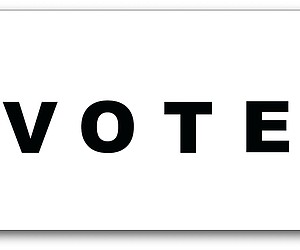 Build the Vote 3D Tour
GRAPHISOFT announces their "Build the Vote" effort. Using 3D designs in Archicad, made by firms from NY, DC, Chicago, and ...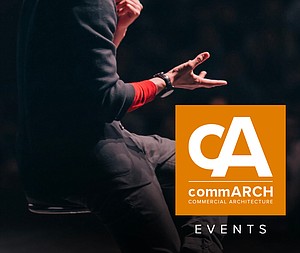 JAPAN HOUSE, Los Angeles Contest
Contest Inspired by internationally acclaimed Japanese architect Sou Fujimoto and his whimsical Architecture is Everywhere series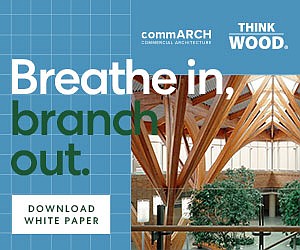 WHY DO WE FEEL BETTER WITH WOOD?
This commARCH White Paper focuses on how Wood shows psychological and physiological benefits, according to research. Wood has been used as a building material for millennia, but its benefits to people who live, work, and gather in the built environment are only beginning to be understood. Researchers are discovering that wood can contribute to the health and wellbeing of building occupants. While many people would agree that wood is visually pleasing, its aesthetic properties affect humans on a deeper level. Can the use of natural elements in building design enhance moods and reduce stress? Can they improve focus, creating environments that enhance productivity and learning? In this white paper, we'll examine the benefits of an emerging design approach, and the science behind it