Videos & Podcasts
Custom Curtain Wall
October 12, 2020
For a new office tower in the Denver Tech Center, the developers wanted to create something unique. They didn't want "just another office building." To accomplish this, architecture firm Clutch Design Studio worked with Harmon to create a custom curtain wall that enabled the firm to get the design they wanted. Matt Robertson, president of Clutch Design Studio, and Jacob Johnson of Harmon talked about the project.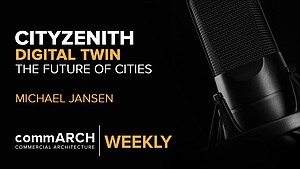 CityZenith's Michael Jansen on Digital Twin & the Future of the Urban Environment | commARCH Weekly 07/2020
In this episode, commARCH has a dialogue with Michael Jansen, Founder and CEO of CityZenith, to discuss the burgeoning landscape ...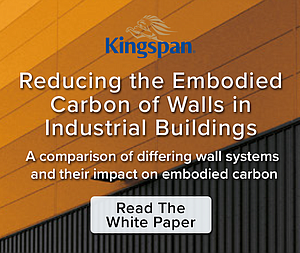 Reducing the Embodied Carbon of Walls in Industrial Buildings
Kingspan partnered with Kieran Timberlake to quantify how Kingspan can reduce embodied carbon in industrial buildings.