Video . Podcasts
Seeing the Entire Picture
October 21, 2020
The coronavirus pandemic of 2020 changed commercial architecture, especially offices and other workplaces. Almost overnight, employers sent all of their office workers home, and offices sat empty for moths. By summer, some employers began bringing people back into offices. Naturally, many people were nervous about returning to work amid a still-active pandemic. As companies cobbled together plans and jerry-rigged offices to encourage employees to maintain distances and stay safe, questions began to emerge about the long term. What will offices look like in one, two or five years from now? To find out, we spoke to Daniel Montroy, AIA, and Steven Andersen, who are partners at Montroy Andersen DeMarco. Montroy and Andersen spoke about how architects can work within the "new normal," not only in the designs they create, but also in how they work with clients. They described the technology and tools they use to keep projects moving, even in times of social distancing.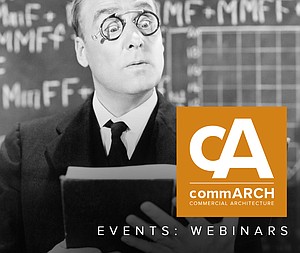 Owens Corning: LIVE Webinar Series
Webinar Series Schedule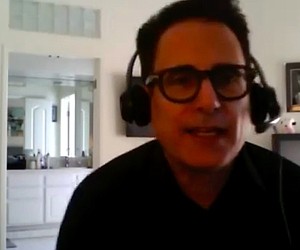 Project HEROE
HLW developed a concept to bring healthcare and other experts to the "ground zero" of a disaster and mitigate it ...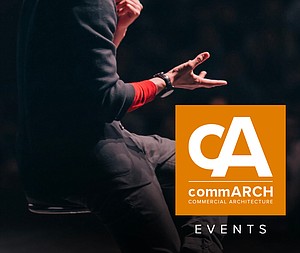 Midwest Build Week Online
Midwest Build Week Online is the largest virtual/online event covering all the latest projects and opportunities for the construction industry in Chicago and the Midwest.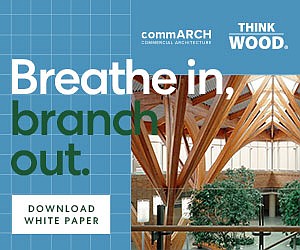 WHY DO WE FEEL BETTER WITH WOOD?
This commARCH White Paper focuses on how Wood shows psychological and physiological benefits, according to research.