Videos & Podcasts
Climate Take Back + Sustainability with Interface's Lisa Conway
April 5, 2021
Lisa Conway serves as VP of Sustainability at Interface – the global flooring manufacturer that is leading the industry to "love the world." She and her team are responsible for regional activation of the company's mission: Climate Take Back. Lisa is passionate about bringing awareness to the interconnectedness of environmental sustainability and human health. To drive understanding around the impact of carbon on human health, Lisa and her team provide educational programming on the need for transparency and prioritization of embodied carbon in specifications within the building industry. Lisa co-founded the materials Carbon Action Network (materialsCAN) in 2018 to mobilize this effort. She also serves on the Sustainable Advisory Board for Penn State University's Smeal College of Business and was named to "CoreNet's 36 Under 36" in 2015. We spoke with Lisa about Interface's mission to achieve sustainable operations and improve the planet, her deep personal commitments to building a more sustainable world, and what it means to achieve all of this while operating a business in the flooring space.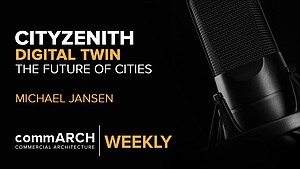 CityZenith's Michael Jansen on Digital Twin & the Future of the Urban Environment | commARCH Weekly 07/2020
In this episode, commARCH has a dialogue with Michael Jansen, Founder and CEO of CityZenith, to discuss the burgeoning landscape ...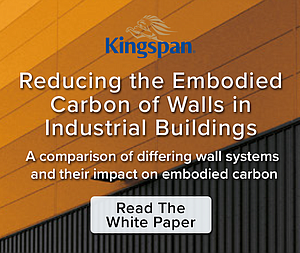 Reducing the Embodied Carbon of Walls in Industrial Buildings
Kingspan partnered with Kieran Timberlake to quantify how Kingspan can reduce embodied carbon in industrial buildings.