Videos & Podcasts
Evolving Operational Structure with Fortress Building Products' Toby Bostwick
April 5, 2021
As building product manufacturers have evolved so must their organizational structures. Fortress went from five separate business units that operated as their own entity, into "Fortress Building Products" as one business and one platform. Toby Bostwick, as Vice President of Product & Brand, oversees three departments: marketing, product development and innovation/R&D. This enables Fortress Building Products to continually evolve as a "marketing company that sells products." Customer knowledge, the best ways to connect with their audience, a focus on the outdoor space and continual innovation makes sales that much more powerful. Decking, Fencing, Railing, Framing, Fasteners, and Lighting & Accessories combined teams allow for "the total solution" for their clients. We spoke with Toby to get insight into the Fortress plan, his outlook on operations and the industry, and how he's managed to navigate through a truly tumultuous year.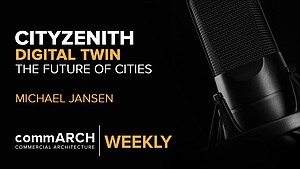 CityZenith's Michael Jansen on Digital Twin & the Future of the Urban Environment | commARCH Weekly 07/2020
In this episode, commARCH has a dialogue with Michael Jansen, Founder and CEO of CityZenith, to discuss the burgeoning landscape ...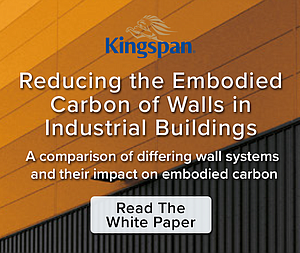 Reducing the Embodied Carbon of Walls in Industrial Buildings
Kingspan partnered with Kieran Timberlake to quantify how Kingspan can reduce embodied carbon in industrial buildings.