Videos & Podcasts
Space & Place: Edward Hopper and the Intersection of Hotels and Art | cA Weekly 02/20
August 19, 2021
In this episode of the commARCH Weekly Podcast Series commARCH speaks with Dr. Leo Mazow, curator of American art at the Virginia Museum of Fine Arts, to discuss the history and oeuvre of Edward Hopper in the context of a VMFA exhibition on his work. Areas covered include: an overview of the history of Edward Hopper's works, with a focus on their intersection with hotels; exploring and outlining core philosophical concepts of Place and Space; and the complex interplay of art, history, and culture.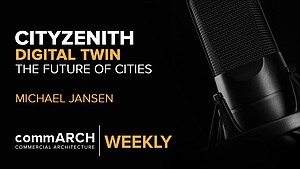 CityZenith's Michael Jansen on Digital Twin & the Future of the Urban Environment | commARCH Weekly 07/2020
In this episode, commARCH has a dialogue with Michael Jansen, Founder and CEO of CityZenith, to discuss the burgeoning landscape ...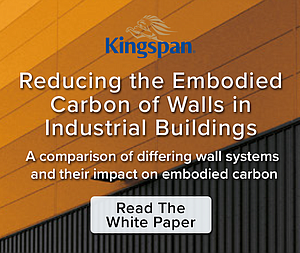 Reducing the Embodied Carbon of Walls in Industrial Buildings
Kingspan partnered with Kieran Timberlake to quantify how Kingspan can reduce embodied carbon in industrial buildings.