Videos & Podcasts
The State of Wellness in Restroom Design with David Leigh & Alan Gettelman | cA Weekly 04/21
July 26, 2021
Over the past year, architects and facilities have been contending with evolving expectations and new health and wellness considerations for a post-COVID world. According to new Bobrick research, both architects and facility management professionals see the restroom as a critical focus area moving forward — they also agree that reducing touchpoints is of the utmost importance. However, the research also suggests the two groups aren't always on the same page when it comes to providing solutions. In this episode of the commARCH Weekly Podcast Series, David Leigh, Vice President of Marketing, and Alan Gettelman, Vice President of External Affairs, review Bobrick's latest survey, as well as discuss emerging standards for health and wellness in commercial buildings and best-practice solutions for restrooms.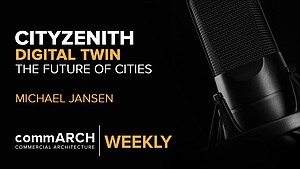 CityZenith's Michael Jansen on Digital Twin & the Future of the Urban Environment | commARCH Weekly 07/2020
In this episode, commARCH has a dialogue with Michael Jansen, Founder and CEO of CityZenith, to discuss the burgeoning landscape ...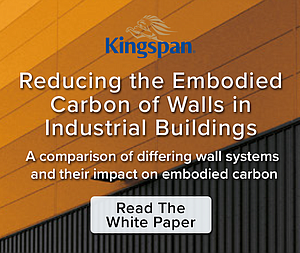 Reducing the Embodied Carbon of Walls in Industrial Buildings
Kingspan partnered with Kieran Timberlake to quantify how Kingspan can reduce embodied carbon in industrial buildings.