Videos & Podcasts
Climate Take Back + Sustainability with Interface's Lisa Conway | cA Weekly 08/20
July 30, 2021
In this episode, commARCH has a dialogue with Lisa Conway, Vice President of Sustainability at Interface, to discuss the ever-more-important need for businesses to engage in sustainable practices and how Interface pursues its sustainability mission. We spoke with Lisa about Interface's mission to achieve sustainable operations and improve the planet, her deep personal commitments to building a more sustainable world, and what it means to achieve all of this while operating a business in the flooring space.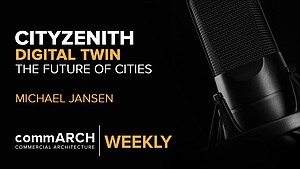 CityZenith's Michael Jansen on Digital Twin & the Future of the Urban Environment | commARCH Weekly 07/2020
In this episode, commARCH has a dialogue with Michael Jansen, Founder and CEO of CityZenith, to discuss the burgeoning landscape ...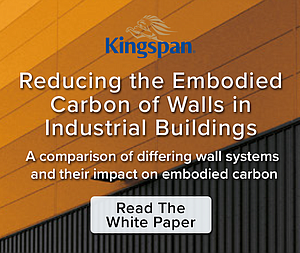 Reducing the Embodied Carbon of Walls in Industrial Buildings
Kingspan partnered with Kieran Timberlake to quantify how Kingspan can reduce embodied carbon in industrial buildings.