Videos & Podcasts
Discussing Building-Integrated Photovoltaic Glass with Vitro's Emily Losego | cA Weekly 03/21
June 16, 2021
In recent years, photovoltaic glass has emerged as a next-generation sustainability solution for commercial buildings. Building-integrated photovoltaic (BIPV) glass modules not only generate clean energy but also seamlessly integrate into the building structure—and even can be used with low-e coated glass products. These capabilities mean BIPV modules unveil new possibilities for designers, combining aesthetics, CO2-free power generation and protection from the elements, all while reducing air conditioning costs and replacing cladding materials. In this episode of the commARCH Weekly Podcast Series, Emily Losego, MSVD Product Manager at Vitro Architectural Glass, discusses the design and sustainability possibilities of BIPV glass modules and other innovative glass solutions.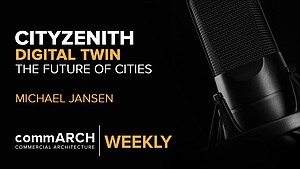 CityZenith's Michael Jansen on Digital Twin & the Future of the Urban Environment | commARCH Weekly 07/2020
In this episode, commARCH has a dialogue with Michael Jansen, Founder and CEO of CityZenith, to discuss the burgeoning landscape ...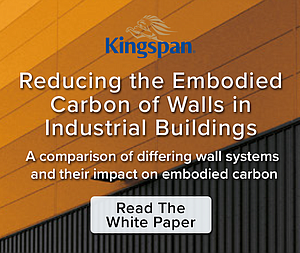 Reducing the Embodied Carbon of Walls in Industrial Buildings
Kingspan partnered with Kieran Timberlake to quantify how Kingspan can reduce embodied carbon in industrial buildings.