Videos & Podcasts
Answering Modern Building Envelope Challenges with Georgia-Pacific's John Chamberlin | cA Weekly 05/21
June 17, 2021
In an ever-evolving market, fresh and innovative solutions are ever-more-needed to meet the needs of building projects. From architects to owners and developers, today's buildings require a massive suite of materials and the support required to implement them. commARCH sits down with Georgia-Pacific Building Products' John Chamberlin for a conversation about building relationships with clients and the constant process of matching product solutions to the myriad needs of projects. John Chamberlin is a Director of Product Management for Georgia-Pacific Building Products. Mr. Chamberlin has worked in the construction products industry for his entire career with most of his work focusing on new product development for disruptive technologies in the building envelope space. Mr. Chamberlin is actively involved in the building industry, serving as a director for the board of the Air Barrier Association of America and member of multiple committees and an active participant of his local Building Enclosure Council. Mr. Chamberlin is a frequent speaker on the subjects of: New innovations in construction materials, quality and continuity of the building envelope, and new construction processes such as offsite construction. Numerous articles by Mr. Chamberlin have been published in The Construction Specifier, Interface, and Walls & Ceilings magazine as well as other trade publications. Mr. Chamberlin graduated from the University of Tennessee with a Bachelor of Science degree in Marketing and later received his M.B.A. from Emory University.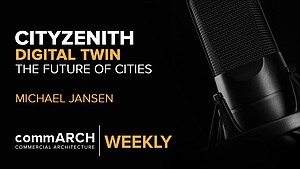 CityZenith's Michael Jansen on Digital Twin & the Future of the Urban Environment | commARCH Weekly 07/2020
In this episode, commARCH has a dialogue with Michael Jansen, Founder and CEO of CityZenith, to discuss the burgeoning landscape ...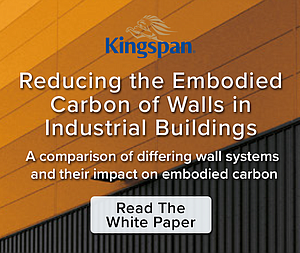 Reducing the Embodied Carbon of Walls in Industrial Buildings
Kingspan partnered with Kieran Timberlake to quantify how Kingspan can reduce embodied carbon in industrial buildings.