Videos & Podcasts
Acoustic Design for Modern Offices with Rockfon's Dr. Gary Madaras
May 13, 2021
Acoustic design effects and defines every space we use; its effects on communication in particular are ever-more crucial to understand and optimize. Architects and designers face the tremendous task of building spaces to generate particular experiences, especially in commercial and professional contexts. commARCH sat down with Dr. Gary Madaras to discuss the challenges - and their solutions - that the modern world of acoustic design faces. Dr. Gary Madaras holds a PhD in acoustics from the University of Florida and serves as Acoustics Specialist at Rockfon. His decades of experience working and studying acoustics extend across a wide range of industries and verticals, and he has contributed to a variety of highly innovative award-winning projects over the course of his career.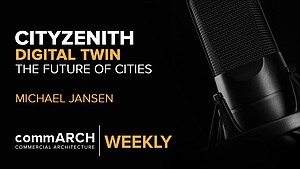 CityZenith's Michael Jansen on Digital Twin & the Future of the Urban Environment | commARCH Weekly 07/2020
In this episode, commARCH has a dialogue with Michael Jansen, Founder and CEO of CityZenith, to discuss the burgeoning landscape ...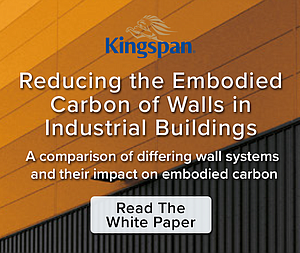 Reducing the Embodied Carbon of Walls in Industrial Buildings
Kingspan partnered with Kieran Timberlake to quantify how Kingspan can reduce embodied carbon in industrial buildings.