Videos & Podcasts
Sound Privacy & Acoustic Design with Rockfon's Dr. Gary Madaras
May 14, 2021
For people of all walks of life, privacy is an ever-more-present concern, and architecture plays a massive role in shaping the ways in which we communicate. Acoustic designers, thankfully, have an evolving toolbox to leverage in order to achieve a desired environment. In this second conversation with Dr. Gary Madaras, commARCH speaks about the challenges facing architects and acoustic designers when emphasizing the value of speech privacy and a variety of potential solutions to those concerns. Dr. Gary Madaras holds a PhD in acoustics from the University of Florida and serves as Acoustics Specialist at Rockfon. His decades of experience working and studying acoustics extend across a wide range of industries and verticals, and he has contributed to a variety of highly innovative award-winning projects over the course of his career.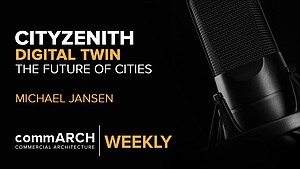 CityZenith's Michael Jansen on Digital Twin & the Future of the Urban Environment | commARCH Weekly 07/2020
In this episode, commARCH has a dialogue with Michael Jansen, Founder and CEO of CityZenith, to discuss the burgeoning landscape ...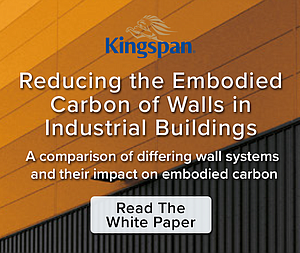 Reducing the Embodied Carbon of Walls in Industrial Buildings
Kingspan partnered with Kieran Timberlake to quantify how Kingspan can reduce embodied carbon in industrial buildings.