Videos & Podcasts
Addressing The Modern Challenges of Water with George Vorsheim
May 14, 2021
Water is perhaps the most global need there is: something every human requires, and a foundational resource at the heart of nearly everything we do. As time marches on, cities grow denser, and societies' demands evolve, water remains at the core, but the ways we use it are ever-changing - and ever-growing. To meet these demands and ensure that this critical resource is available to all, we must now more than ever be conscious of how we design around and relate to water. Contributing Editor George Vorsheim joins us in a discussion on the future of sustainability, water access, design, and more.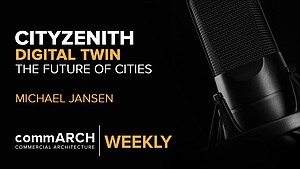 CityZenith's Michael Jansen on Digital Twin & the Future of the Urban Environment | commARCH Weekly 07/2020
In this episode, commARCH has a dialogue with Michael Jansen, Founder and CEO of CityZenith, to discuss the burgeoning landscape ...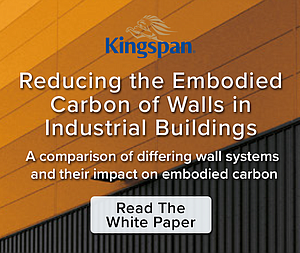 Reducing the Embodied Carbon of Walls in Industrial Buildings
Kingspan partnered with Kieran Timberlake to quantify how Kingspan can reduce embodied carbon in industrial buildings.