Videos & Podcasts
How PDR Cultivates Innovation in Design and Business | cA Weekly 10/21
October 28, 2021
In this episode, commARCH has a dialogue with Lauri Goodman Lampson, President and CEO at PDR, and Larry Lander, Principal at PDR, to discuss PDR's focus on deep client relationships and their aims for the future of architecture. Areas covered include: navigating the fraught landscape of sales to reach long-term relationships, adapting to the challenges presented by the pandemic with a focus on workplace design, and sculpting business organization to cultivate a strong future for the firm.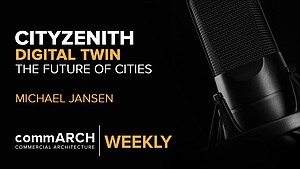 CityZenith's Michael Jansen on Digital Twin & the Future of the Urban Environment | commARCH Weekly 07/2020
In this episode, commARCH has a dialogue with Michael Jansen, Founder and CEO of CityZenith, to discuss the burgeoning landscape ...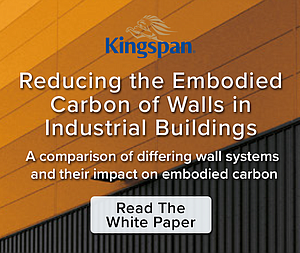 Reducing the Embodied Carbon of Walls in Industrial Buildings
Kingspan partnered with Kieran Timberlake to quantify how Kingspan can reduce embodied carbon in industrial buildings.