March 01, 2020 - By Dean Horowitz
Akasha, in Vendantic Hinduism tradition, is the first ELEMENT.
It is the essence of the material world. A spiritual force that Earth, Air, Fire and Water descend from. Infinite space. Creative Energy. The binding force between elements.
FIRE, this issue's cover, is the display of passions and skills with confidence. Our reputation and the ability to be recognized for our gifts. Passion. Confidence. Vibrance. Fire. Heat. Energy.
These are also known as the Five Transforms of Energy. Wood feeds Fire, Fire creates Ash (soil), Earth produces Metal (minerals), Metal condenses into Water, and Water feeds plants (wood).
Every element in the Five Transforms of Energy has an element that "creates" it and an element that "controls" it. Thus, creating balance and harmony. A Controlling Cycle to keep harmony in the world. Fire melts Metal, Metal chops Wood, Wood breaks through Earth, Earth dams up Water, and Water douses Fire.
The heat content of fuels and energy sources is measured by the British thermal unit, or Btu. The residential and commercial sectors account for about 40 quadrillion Btu of total U.S. energy consumption, or an estimated 40 percent. Later in this issue, we explore statistics on U.S. energy consumption: petroleum, natural gas, coal, renewable energy and nuclear electric power.
As the ones responsible for the planning, design and construction of the built environment, we wrestle with energy consumption. No less a focus is our yearning for balance and harmony. How do we properly use our resources as we see energy needs continue to escalate? How we can leverage historic thinking as a path to balanced energy types and their consumption.
There are no easy answers, but finding them begins with having the best information and acknowledging the facts.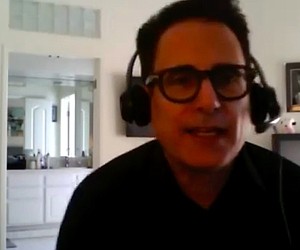 Project HEROE
HLW developed a concept to bring healthcare and other experts to the "ground zero" of a disaster and mitigate it ...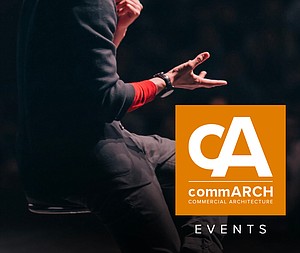 Midwest Build Week Online
Midwest Build Week Online is the largest virtual/online event covering all the latest projects and opportunities for the construction industry in Chicago and the Midwest.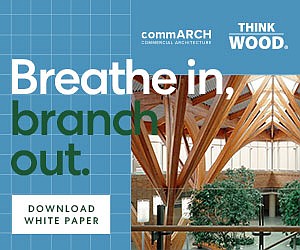 WHY DO WE FEEL BETTER WITH WOOD?
This commARCH White Paper focuses on how Wood shows psychological and physiological benefits, according to research.