Introvert Be Damned - an Architect's Guide to Personal Branding
January 28, 2021 - By KenyaGibson
A month or so ago, I was talking to a project manager about the lay of the land. She works for a large firm on the west coast. Most of their jobs are civic and university work, and luckily they haven't seen much go on hold. She was trying to express how even though they're just as busy as before, the vibe feels different. She was told that her team needs to get out there a bit more, with no real guidance from the partners as to what that exactly means. So she's been pitching to present at some conferences and hopes that works out, but beyond that, she's at a loss.
She's not alone. In a heartbeat, as our country has braced for the impact of a global pandemic, competition got a lot fiercer. Every firm today is either feeling that reality right now, or fearing a looming slowdown. So now we're hearing the reminders about how business development is everyone's job a bit more often than we did a year ago. Maybe you've even been told to polish your personal brand.
Personal brand defined

Ever wonder why certain colleagues get all the good projects or have no issue getting clients to buy in on a long shot idea? Or why that other firm always seems to snag better clients with bigger budgets? Often, it comes down to the image they project and the people they know. In marketing-speak we call that branding and awareness generation. You see, people and firms are brands—powerful emotional promises that stand for something and deliver value beyond the product. And the strongest brands are those that get the word out.
And yes, this matters more now than ever before. The upside is that now is the perfect time to define your brand and market it. The definition part should be pretty easy. Just ask yourself, in your day to day work, what's your sweet spot? Are you the BIM expert? Do you stay current on passive home design? Have you gotten your black belt in juggling kids and working from home? As you build your personal brand, lean into that.
As an architect turned marketer, I've spent considerable time thinking about my professional strengths and interests, and how to market them to carve my own career path. In the early years I leaned on old fashioned letters and outreach. Today, the speed of establishing a professional brand and growing a network is exponentially faster thanks to new channels. There are podcasts, blogs, forums, and so many more conferences than ever before. So pick your poison and run with it.
Get active on LinkedIn

If I had to pick a starting point, it's LinkedIn. Are you an introvert? No problem. With over
700 million users, LinkedIn is the largest professional network
. By engaging with the posts and activity of the people you already know - it's easy to find new people who have similar backgrounds, roles, or clients. Introducing yourself to someone new at a conference cocktail party is hard. Commenting on a former colleague's post is easy. That's what makes this cool. Everyone is there to make connections and help one another.
Still not convinced? According to LinkedIn, "
every connection reflects an average of 400 new people you can get introduced to and begin to build relationships with.
" Consider the power of a tool with
90 million senior-level influencers and 63 million decision-makers
.
Once you're ready to join, do yourself a favor and get a decent headshot. You're an architect, so you've got license to get a little artsy with it too. You can also use a background image to further validate your profession and highlight who you are. I think it's cool when these are behind the scenes peek into a project—something most people never get to see.
Here is where building your professional brand comes into play. You get to populate your profile page with only the information that puts you and your brand in the best light. It's a living CV without all of the formality of one. This is a great place to mix professional accomplishments, education, interests, and just enough personal information to paint a whole picture. Customize the page to build an accurate representation of who you are and how you want the rest of the world to see you. Keep your profile page up to date—LI is a living page that should be tended to regularly.
It's worth noting that LinkedIn will give you prompts to keep filling out the page to achieve a higher profile ranking. I'd encourage you to add as much information as you feel best supports your brand and expertise. Your profile can (and should) be visible both to folks using LinkedIn, and anyone Googling and looking for information about you. It could be a future boss or client - so make it work.
Widen your circle

There are two steps to growing your network—connect with everyone you know and then with everyone you want to know. If there is a colleague or prospect that you have never met before, include a short message when you send a connection request. I keep it simple and highlight the common ground, "Hi ______, I see we both share a passion for design and would love to connect".
Your network will grow the more active you are. By commenting on a post, you'll notice more folks will check out your profile and start sending connection requests to you. There are thousands of groups on LinkedIn where you can connect and flex your expertise too. Network, help developers, builders, homeowners solve problems by weighing in and sharing your knowledge.
So maybe LinkedIn isn't your thing. If you're all about visuals, have at it on Instagram instead. The same rules apply. Make connections, engage, and share.
Create to share

You have to be in it to win it so posting is key to growing your brand awareness. There are a couple of types of posts that really work well.
Original content. This can be quick stuff like jobsite pics or a shout outs to a colleague. Or it can be something you put time into, like an article from your company website, a piece you published on LinkedIn or even better - a video. The content that is created by you is the stuff that makes your brand authentic.
Shared content. Did Knoll just put out a guide to creating safe social distanced offices? Go ahead and post it with a sentence or two about what you found valuable in it.
Campfire post. If you've been contemplating embedded carbon or wastewater management, write a short paragraph about it and then tag folks by asking them questions. For example, I wrote about the rise in the number of women becoming architects and how they have a "it takes a village" perspective on projects and then asked my favorite reps if they thought it would change the way they sold their product lines. The key here is to ENGAGE!
If this all still sounds a bit overwhelming - consider this: your fellow architects are a bit slow to the draw when it comes to social media, so it's easy to stand out. Plus, you're cooler than most, so fear no more. #gogetit
---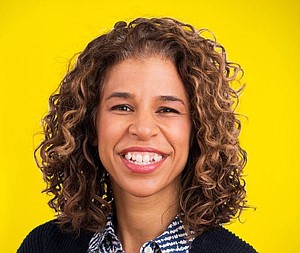 Author: Kenya Gibson, M. Arch. Yale University
Kenya designed store interiors for Saks Fifth Avenue and The Disney Stores and is now principal at Epiphany, a marketing agency for architectural product companies. Epiphany is a team of strategists, designers, and writers who are drawn to the design of the world around us and the business of our built environment. The agency was born from the notion that by putting a singular focus on marketing for architectural product and building material companies, they can truly move the needle. The business is built on understanding how specifiers think. Learn more at
epiphany-studio.com
.
---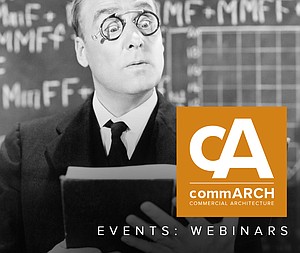 Digital Summit: Chicago Repositioning & Adaptive Reuse
Reviving ROI: Renovation and Repositioning for Maximum Returns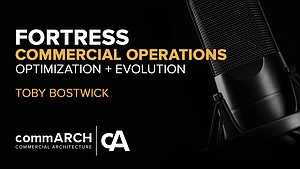 Evolving Operational Structure with Fortress Building Products' Toby Bostwick
As building product manufacturers have evolved so must their organizational structures. Fortress went from five separate business units that operated ...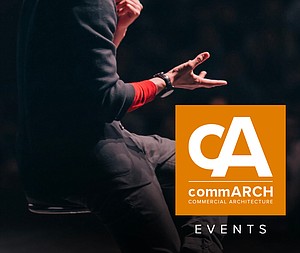 Digital Summit: Chicago Repositioning & Adaptive Reuse
Reviving ROI: Renovation and Repositioning for Maximum Returns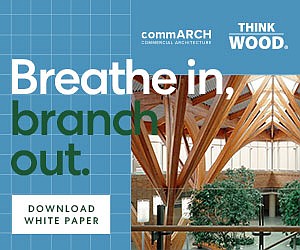 WHY DO WE FEEL BETTER WITH WOOD?
This commARCH White Paper focuses on how Wood shows psychological and physiological benefits, according to research.